Try this Great Recipe!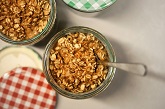 Try this delicious and simple recipe this fall!
Ingredients:
* 2 cups quick or old-fashioned oats
* 3 cups fat-free milk
* 1/2 cup canned or fresh pureed pumpkin
* 1/4 tsp pumpkin pie spice
* 1/8 tsp cinnamon
* 1 tbsp raisins
* Brown sugar to taste
* Preparation:
Place oatmeal in a microwave-safe bowl and stir in milk. Microwave on high for 2-3 minutes. Remove from microwave and stir in pumpkin puree, spice and cinnamon. Heat for 40-60 seconds, or until heated through. Stir in raisins. Sweeten with brown sugar if necessary and enjoy.
Stovetop method
Bring milk to a boil in a medium saucepan. Stir in oats and cook on a medium heat for about 5 minutes. Add pumpkin and spices and stir until heated through. Stir in raisins just before serving.
Serves 4.
Per Serving: Calories 242, Calories from Fat 47, Total Fat 2.9g (sat 0.6g), Cholesterol 3mg, Sodium 99mg, Carbohydrate 40.5g, Fiber 5.3g, Protein 13.2g

Our free monthly e-newsletter is designed to be used as a resource for our patients in discovering and empowering them to make the best choices for their health and well-being.


---
Other Articles
Make sure to "like" us on Facebook. Also, be sure to check out Dr. Redmond's blog at www.WelcomeToWellness.blogspot.com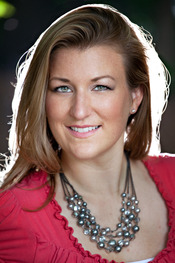 About Our Practice
We offer gentle, safe, natural, chiropractic care centered on the individual needs of each patient. Providing the best alternative healthcare and optimizing health are our goals.