Grains and Grain Alternatives
rd411
website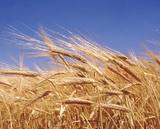 Grains and Grain Alternatives

Quinoa? Buckwheat? Spelt? These grains sound like a foreign language to many people. When thinking up menus and meals, many people admit that they are tired of rice, pasta, potatoes, stuffing, and bread, but they just can not think of what else to make. It is sometimes intimidating to try something new, but experiencing new foods helps the body to use and absorb nutrients. It also helps to shake up the boredom that is sometimes associated with dinnertime.

All of the following grains/grain alternatives are linked with:

Improving cardiovascular health
Decreasing susceptibility to gallstones
Lowering cholesterol levels
Improving gastrointestinal functioning
Improving atherosclerosis profiles
Offering cardiovascular benefits in postmenopausal women
Reducing risks associated with type 2 diabetes

Barley

Similar in appearance to wheat berries, barley is a powerhouse of nutrition. With a nutty flavor and chewy texture, barley is versatile and delicious. Hulled, pearled, pot/Scotch, flakes, and grits are the forms barley is found in, each requiring different preparation methods. Barley has varying nutrition, depending on its form, but 1 cup (C) of cooked, pearled barley contains 2.6 grams (g) protein/serving and 4.5 g/fiber. Helpful tips about barley:

Store barley in a cool place in an airtight container
Enjoy the high selenium, tryptophan, copper, manganese, and magnesium benefits of this grain

Buckwheat

Also known as kasha, buckwheat is an excellent alternative to wheat. It is found in cereals or porridge and in the ground form is used as flour. Buckwheat is actually a seed of a fruit. The darker the buckwheat, the more nutritious. High in protein (3.5 g/serving) and fiber (5 g/serving), buckwheat is gluten free and full of vitamins, such as manganese, tryptophan, and magnesium. Helpful tips about buckwheat:

Store buckwheat and foods made with this special grain alternative in airtight containers in the refrigerator, as it is especially sensitive to moisture and can ferment quickly.

Prepare buckwheat as a cereal
Use the flour to make breads and pancakes, or use for baking
Use the whole grain in soups or salads for a heartier meal

Millet

Most commonly known as a main ingredient in birdseed, millet is actually an extremely nutritious and diverse grain, which often is found on dinner plates. Millet is a tiny, round grain, which is white, red, gray, or yellow, and is versatile enough to turn into a polenta-like side dish or a grainier rice-like form. One serving has 4 g protein/serving and 2 g fiber/serving and is a good source of manganese, tryptophan, magnesium, and phosphorus. Though millet may contain many different types of grains, in its truest form, it is gluten free and often associated with couscous. Helpful tips about millet:

Store millet in a cool place in an airtight container
Prepare it with 2 C boiling broth or water to 1 C millet; simmer for 25 minutes

Quinoa

Quinoa is really a seed, but generally considered a grain. It is a relative of Swiss chard and spinach. High in fiber (5 g/serving) and protein (3 g/serving), quinoa is relatively simple to prepare and tastes light, fluffy, and slightly nutty. When cooked, it becomes slightly translucent, with a white stem coming off of the circular shape. Helpful tips about quinoa:

Prepare by boiling water or broth at a 2:1 ratio (broth/water:quinoa); simmer for 10 minutes for a great side dish. Try using as a base for a pasta or rice-salad dish.

Spelt

Also known as Farro and Dinkle, spelt is famous for its nutty flavor and high-protein content (5 g/serving). Also high in fiber (5 g/serving), spelt is similar to couscous or rice, but is higher in B complex vitamins, and both simple and complex carbohydrates. It has significantly less gluten than wheat and is tolerated by many with gluten sensitivity. One of the oldest grains, spelt is used around the world. Helpful tips about spelt:

To prepare, saute spelt in a saucepan with herbs and spices, and add water gradually until it is all absorbed
Top with Parmesan cheese or a little olive oil.

Reference
WH Foods. The world's healthiest foods. Available at: www.whfoods.com/foodstoc.php. Accessed June 18, 2008.