Chiropractic - Most Effective Form of Disc-related Sciatica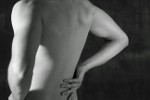 Back pain is one of the most common problems most of us face on a day-to-day basis. Its reason, however, may be one amongst several possibilities, such as sciatica with disc protrusion, muscle strain, spinal stenosis, spine arthritis, to name a few. Acute back pain and sciatica can be one of the most common reasons that can cause you months of sleepless nights due to a lower back pain, pain in buttocks and in some parts of your feet. The most frustrating aspect of the pain due to sciatica is that there are no silver bullets that guarantee a quick relief from the set of symptoms collectively known as sciatica.
Thankfully, chiropractic care has been seen as an effective way of the pain management and a successful way for relief from the acute back pain and sciatica with disc protrusion. According to a study published in Spine Journal in year 2006, chiropractic treatment is a successful method for reducing and eliminating the acute lower back pain resulted due to sciatica. It has been proved as a result of a random double-blind clinical trial on a set of more than one hundred patients experiencing severe pain and had disc protrusions.
The trial was conducted on two groups of patients; one who received real chiropractic care by doctors of chiropractic at a frequency of 5 days per week. On the second group, the technique known as simulated manipulations was performed in order to conclude a clear comparison between both the groups. Evidently, the sciatica patients who received the real chiropractic care by experienced chiropractors had a faster rate of improvement and relief than those who were treated with simulated manipulations.
In terms of exact resultant figures, nearly 55% of the patients receiving chiropractic care were relieved of radiating pain as compared to the 20% patients from the other group receiving the simulated manipulations. Also, 28% of the patients receiving care from chiropractors were free from the local pain as opposed to the 6% of those who received the simulated manipulations.
This not only proved that chiropractic care has been effective in pain management, it also was free from the side effects of drugs that its counterparts that involved medication and simulated manipulations. The conclusion of this study was that chiropractic care is much more effective in the treatment of sciatica patients than the simulated manipulations or other techniques of sciatica treatment.

Welcome to Stemen Chiropractic Clinic


---
Other Articles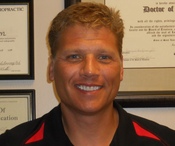 About Our Practice
Welcome to Stemen Chiropractic. Dr. Stemen is a health care professional that focuses on functional disorders of the musculoskeletal system, the nervous system and the effects of these disorders on general health. Chiropractic care is used most often to treat neuromusculoskeletal complaints, including but not limited to back pain, neck pain, pain in the joints of the arms or legs and headaches. Dr. Stemen will assess most patients through a clinical examination, diagnostic imaging and other diagnostic interventions to determine if chiropractic treatment is appropriate or if it is not. Dr. Stemen will readily refer patients to the appropriate health care provider when chiropractic care is not suitable for the patient's condition or the condition warrants co-management in conjunction with other members of the health care team. Call today for your appointment.