Intermittent Fasting Schedule Improves Insulin Sensitivity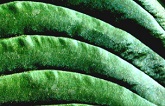 In relatively healthy men, early time-restricted feeding (eTRF) may improve insulin sensitivity and skeletal muscle glucose uptake, according to results of a new study.
"Altering the temporal distribution of energy intake and introducing periods of intermittent fasting exert important metabolic effects," the researchers wrote. "Restricting [energy intake] to earlier in the day is a novel type of [intermittent fasting]."
To conduct their study, the researchers enrolled 16 healthy men presenting at the University of Nottingham. All participants were aged between 18 and 35 years, had a body mass index between 18 and 27 kg/m2, and had reported moderately active physical activity.
The participants were then assigned to 1 of 2 groups. The eTRF (n = 8) group consumed their daily energy between 8:00 am and 4:00 pm for 2 weeks, and the control/caloric restriction (n = 8) group was a control group that matched the reduction in energy intake and weight loss observed in eTRF. The control intervention was completed after the eTRF intervention.
All participants also consumed a carbohydrate/protein drink before and after the interventions, and their metabolic responses were measured before and 180 minutes after consumption.
The researchers results showed that compared with participants in the control/caloric restriction group, those in the eTRF group experienced improved whole-body insulin sensitivity, skeletal muscle uptake of glucose, and branched-chain amino acids.
In addition, participants in the eTRF group also experienced a reduction in energy intake (about 400 kcal/day−1) and reduction in weight (−1.04 - 0.25 kg; P = .01), which was matched in the participants of the control/caloric restriction group (−1.24 - 0.35 kg; P = .01).
"Under free-living conditions, eTRF improves whole-body insulin sensitivity and increases skeletal muscle glucose and [branched-chain amino acids] uptake," the researchers wrote. "The metabolic benefits of eTRF are independent of its effects on weight loss and represent chronic adaptations rather than the effect of the last bout of overnight fast."
Reference:
Jones R, Pabla P, Mallinson J, et al. Two weeks of early time-restricted feeding (eTRF) improves skeletal muscle insulin and anabolic sensitivity in healthy men. Am J Clin Nutri. 2020;112(4):1015-1028. https://doi.org/10.1093/ajcn/nqaa192