Blood Pressure and Chiropractic Care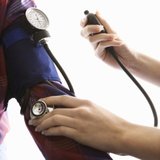 For several years now, a result has come out from all the tedious experiments conducted on patients in dire need of a chiropractor's treatment and it's one that every diabetic and hypertensive patient can be thrilled about. Studies have shown that chiropractic care can, indeed, help lower the blood pressure level.
Correcting the lining of the spine improves a patient condition. Most people take it for granted and they don't really have high hopes on the simple treatment but it has been proven that it has its own benefits. Just like drugs prescribed by physicians, chiropractic methods can take care of a patient and it's a natural one.
You'd think the alternative to oral medicine is just for making some pain at the neck and back go away. Well, there's definitely more to chiropractic treatment than what most people can be ready to process. It's not only for relief of stressed body parts but also for crucial aspects of a person's health.
With proper care from a chiropractor, a diabetic or hypertensive patient can manage his blood pressure level. If it reaches a point where your health is at risk, you should turn to a competent chiropractor who will help you cut it down by a simple spinal correction or any other technique the professional feels comfortable using and would be best on your case.
In one study involving 50 patients with hypertension, chiropractic care was tested. With each person's consent, the medical team will let them undergo procedures. First, the subjects were divided into two groups. The first batch was given a specific light force adjustment monitored by a chiropractor and the other, a similar procedure, only without adjustment.
To know that there is a difference, medical experts have to make the second batch of patients believe that they were being treated when in actuality, they were not. It has to be done to find out the truth. What was given to do them was a simple massage thought of to mimic chiropractic care. In order to really distinguish the effects of the treatment option, doctors had to deprive information from those who volunteered to be part of the study.
The results came 8 weeks after continuous chiropractic care privileged to the group who received real treatment. 25 hypertensive patients all showed a significant reduction in the blood pressure level compared to those that were subjected to sham treatment. Improvement on the first group was evident.

Our free monthly e-newsletter is designed to be used as a resource for our patients in discovering and empowering them to make the best choices for their health and wellbeing.


---
Other Articles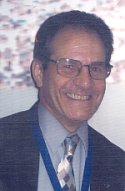 About Our Practice
My office offers individualized care for my patients. I am devoted to providing each patient with excellent chiropractic care with a personal touch. I specialize in making HOUSE CALLS. I make HOUSE CALLS in Morris, Sussex, Warren, Passaic, Essex, Bergen, Hudson and Union and Counties at present. I am licensed in the State of New Jersey and the State of Florida. Since 1969 I have been involved in managing my practice and also managing the practices of friends of mine in the States of Florida and New Jersey. I have experience in managing an office that is a straight chiropractic office seeing up to 300 patients per day to managing an office that performs numerous therapies to managing an office that had 3 medical doctors with a staff of 10 people working for me. Through my experience I know I can pick the proper therapy that I believe a patient may need rather than using the same treatment on everyone. I was fortunite to be able to attend the First Independent Presidents Chiropractic Congress in Washington, D.C.. I am Past Secretary, President and Executive Director of Beta Omega Chi Chiropractic Fraternity; Past Secretary of the Alumni Association of New York Chiropractic College and member of the Board Of Directors; Past Coordinator of Student Activities of New York Chiropractic College; Past Treasurer, Secretary ,Vice President and President of the Northern Counties Chiropractic Society; Past Coordinator for Council on Scoliosis Screening for Morris, Sussex, Warren & Hunterdon Counties; Past member of the Public Relations Team of the New Jersey Chiropractic Society and was on the Legislative Team of the New Jersey Chiropractic Society which made it possible for Chiropractors to be included in Blue Cross Blue Shield in New Jersey. Since I graduated from Columbia Institute of Chiropractic I have taken,yearly, post graduated courses from New York Chiropractic College, Los Angeles College of Chiropractic, Parker Chiropractic College, Life Chiropractic College, New Jersey Chiropractic Society and the Florida Chiropractic Association. Shortly I will also be associated with a practice in Florida and in Bergen County, New Jersey.