Chiropractic Provides Relief from Major Depression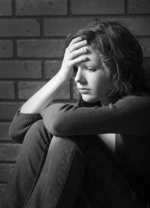 Chiropractic Provides Relief from Major Depression
46-year old man overcame his major depression and increased his quality of life after chiropractic care.
A case study published in the Journal of Vertebral Subluxation Research credits regular chiropractic care with helping a 46-year old man overcome his major depression and increase his quality of life. The study documents the important role chiropractic care can play in the management of depressions.
More than 15 million American adults are diagnosed with mood disorders every year, which include major depression, Dysthymia and Bipolar Disorder. The disease is usually treated with antidepressants, according to the study, but the quality of life of people who are clinically depressed is subdued by the medications. Many experience unwanted side effects.
In this particular study, a 46-year old man suffered from major depression and was taking an antidepressant with unwanted side effects, such as decrease in his sex drive, dizziness, muscle weakness and insomnia. A chiropractic evaluation revealed that he had suffered physical trauma in the past, which led to vertebral subluxations. A subluxation is a condition in which the body is unable to function properly because of interferences with the nervous system, and the condition may be corrected with chiropractic adjustments.
The patient had a total of 34 adjustments done on various parts of his spine over a period of 11 months. After the first visit, his dizziness subsided, and he experienced a decrease in lower back and neck pain. After three visits, he felt less anxious and fatigued and reported an increase in muscle strength. Over time, his depression significantly improved, and he was eating healthier.
Previous studies have shown a correlation between injury or trauma to the spine and the onset of social disorders, in addition to biochemical changes in the brain.
A healthy spine is vital to your health, to your overall state of well being and thus to your quality of life.

Our free monthly e-newsletter is designed to be used as a resource for our patients in discovering and empowering them to make the best choices for their health and wellbeing.


---
Other Articles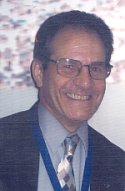 About Our Practice
My office offers individualized care for my patients. I am devoted to providing each patient with excellent chiropractic care with a personal touch. I specialize in making HOUSE CALLS. I make HOUSE CALLS in Morris, Sussex, Warren, Passaic, Essex, Bergen, Hudson and Union and Counties at present. I am licensed in the State of New Jersey and the State of Florida. Since 1969 I have been involved in managing my practice and also managing the practices of friends of mine in the States of Florida and New Jersey. I have experience in managing an office that is a straight chiropractic office seeing up to 300 patients per day to managing an office that performs numerous therapies to managing an office that had 3 medical doctors with a staff of 10 people working for me. Through my experience I know I can pick the proper therapy that I believe a patient may need rather than using the same treatment on everyone. I was fortunite to be able to attend the First Independent Presidents Chiropractic Congress in Washington, D.C.. I am Past Secretary, President and Executive Director of Beta Omega Chi Chiropractic Fraternity; Past Secretary of the Alumni Association of New York Chiropractic College and member of the Board Of Directors; Past Coordinator of Student Activities of New York Chiropractic College; Past Treasurer, Secretary ,Vice President and President of the Northern Counties Chiropractic Society; Past Coordinator for Council on Scoliosis Screening for Morris, Sussex, Warren & Hunterdon Counties; Past member of the Public Relations Team of the New Jersey Chiropractic Society and was on the Legislative Team of the New Jersey Chiropractic Society which made it possible for Chiropractors to be included in Blue Cross Blue Shield in New Jersey. Since I graduated from Columbia Institute of Chiropractic I have taken,yearly, post graduated courses from New York Chiropractic College, Los Angeles College of Chiropractic, Parker Chiropractic College, Life Chiropractic College, New Jersey Chiropractic Society and the Florida Chiropractic Association. Shortly I will also be associated with a practice in Florida and in Bergen County, New Jersey.