The Importance of Preventative Chiropractic Care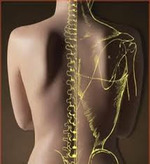 Most people think of visiting the chiropractor after they have hurt themselves. What they do not realize is how important it can be to see the chiropractor before an injury can occur. A body that is in proper alignment can protect itself from injury far more easily than one that is not aligned.
Not everyone needs the same kind of preventative visits. Some people are very physically active, and may require more visits than those who are only mildly active. Your chiropractor is the person to talk to about how often you need to be seen to receive preventative care.
Chiropractors can also help you determine the types of preventative care that would work best for your situation. Perhaps acupuncture would help you best, not only in the short term, but in the long term as well. Your chiropractor is the person who can help you in planning your health goals.
Chiropractic care works well in conjunction with physical therapy to get you to the activity and health level you want to be at. Many chiropractors specialize in sports injury therapy, and work at keeping the bones and joints adjusted as the physical therapist works with the muscles and muscle memory training.
When your body is working at its peak performance, it can better protect itself from injury, as well as having an increased capacity to heal itself. Anything that interferes with this performance, whether it is chronic stress or a traumatic injury, keeps the body from working at its best. Spinal adjustments and physical therapy helps your body stay at its best and enable your body to draw on its own natural healing abilities.
While your primary focus may be on fixing the pain that you may be currently experiencing, a chiropractor would help you through that and then focus on the underlying problem that allowed your original pain to happen.
Take your car as an example. You know that to keep it running well it needs routine maintenance. Oil changes, tire rotation and tune-ups are just a sampling of what it takes to keep your car in great shape, and keep you from worrying about being stranded somewhere. Your body is not much different than your car in that respect. The exercise you do keeps your muscles healthy. Combine that with the food you use as fuel, and your body stays healthier. Combine the exercise and fuel with preventative chiropractic care to keep everything in alignment, and you have an almost unstoppable mix.
Injuries can still happen if you receive preventative care, but the way your body's reaction to the injury will be different. It may not be as severe an injury - the way it could have been if you were not taking steps to maintain your physical health. Chiropractic care is one of the things you can do for yourself to ensure you are as healthy and as active for as long as you can be.

Our free monthly e-newsletter is designed to be used as a resource for our patients in discovering and empowering them to make the best choices for their health and wellbeing.


---
Other Articles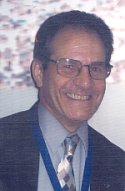 About Our Practice
My office offers individualized care for my patients. I am devoted to providing each patient with excellent chiropractic care with a personal touch. I specialize in making HOUSE CALLS. I make HOUSE CALLS in Morris, Sussex, Warren, Passaic, Essex, Bergen, Hudson and Union and Counties at present. I am licensed in the State of New Jersey and the State of Florida. Since 1969 I have been involved in managing my practice and also managing the practices of friends of mine in the States of Florida and New Jersey. I have experience in managing an office that is a straight chiropractic office seeing up to 300 patients per day to managing an office that performs numerous therapies to managing an office that had 3 medical doctors with a staff of 10 people working for me. Through my experience I know I can pick the proper therapy that I believe a patient may need rather than using the same treatment on everyone. I was fortunite to be able to attend the First Independent Presidents Chiropractic Congress in Washington, D.C.. I am Past Secretary, President and Executive Director of Beta Omega Chi Chiropractic Fraternity; Past Secretary of the Alumni Association of New York Chiropractic College and member of the Board Of Directors; Past Coordinator of Student Activities of New York Chiropractic College; Past Treasurer, Secretary ,Vice President and President of the Northern Counties Chiropractic Society; Past Coordinator for Council on Scoliosis Screening for Morris, Sussex, Warren & Hunterdon Counties; Past member of the Public Relations Team of the New Jersey Chiropractic Society and was on the Legislative Team of the New Jersey Chiropractic Society which made it possible for Chiropractors to be included in Blue Cross Blue Shield in New Jersey. Since I graduated from Columbia Institute of Chiropractic I have taken,yearly, post graduated courses from New York Chiropractic College, Los Angeles College of Chiropractic, Parker Chiropractic College, Life Chiropractic College, New Jersey Chiropractic Society and the Florida Chiropractic Association. Shortly I will also be associated with a practice in Florida and in Bergen County, New Jersey.