PMS Improved with Chiropractic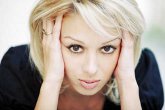 A recent study was performed to determine the effectiveness of chiropractic for the treatment of reducing symptoms associated with Premenstrual Syndrome (PMS).
The subjects were given an initial medical screening by a qualified medical practitioner as well as a full physical chiropractic examination. Spinal dysfunction and subluxations were identified using
standard techniques.
All of the treatments were rendered by one of two experienced, qualified chiropractors, with each woman being treated by the same chiropractor throughout the study.
Treatment was given two or three times within the ten-day period prior to the commencement of each menses. This was continued for a minimum of three cycles, during which time the subjects recorded their symptoms daily.
At the end of the treatment program, all of the women had indicated that their PMS symptoms had improved overall while under chiropractic care and they considered chiropractic an appropriate method of treatment.
SOURCE: Walsh, M.J., Polus, P.I., The Efficacy of Chiropractic Therapy on Premenstrual
Syndrome: A Case Series Study, Chiropractic Journal of Australia, Vol. 24, No. 4.

Welcome!


---
Other Articles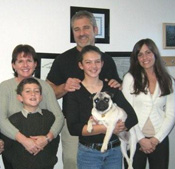 About Our Practice
As your chiropractors, our first goal is to determine the cause of your pain or discomfort. We perform a full evaluation of your area(s) of complaint using motion palpation, orthopedic and muscle testing.

Our treatments include muscle work -- the intensity of which can vary from gentle to very deep, depending on your tolerance and need -- and chiropractic adjustment(s). This may be accompanied by additional therapies such as traction, low level light laser, ultrasound, moist heat, ice massage, assisted stretching and therapeutic exercises. Information on home treatment and ergonomics are given as needed. Our adjustment technique also varies to fit your need and tolerance.

If you have questions, feel free to e-mail or call us.

Gil and Stacy Jackson D.C.