Can a Chiropractor Help a "Healthy" Person?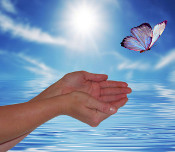 Did you know that your nervous system is directly connected to the condition of your entire body? That's right, every cell in your body is affected by your nervous system. A chiropractor is a type of doctor that focuses on the health of the spinal system. After all, it is your spine that protects the nervous system and spinal cord. Why wouldn't you want it to be healthy? A chiropractor can help you even if you already consider yourself to be "healthy". Whether you are male or female, injured, or pregnant... if you have a spine, they can help.
Everyone desires a strong immune system. Getting hit with a cold or the flu can put you out of work and leave you feeling sick or groggy for days. Sure, you can cure an illness with medicine after it has made its way into your body, but why not take preventative measures instead? Seeing a chiropractor can help you prevent those illnesses. By getting adjustments you can improve your immune and nervous system. Having misalignments in the spine, also known as subluxations, can cause irritation and compression that negatively affects nerve pathways. These stresses can lower your immune system and make you vulnerable to disease. One study done by Ronald Pero, Ph.D. shows that those who take advantage of chiropractic care have an improved immune system by 200% over those that do not. The study also proved that patients with serious disease or cancer had an improved immune system by 400% if they see a chiropractor.
Not only can this type of doctor help you improve your immune system, but they can help you if you have been injured in the past. Even if you are not experiencing an active discomfort from your injury, you could in the future. Getting adjusted helps prevent future problems caused by your injury.
Seeing a chiropractor helps your ability to heal naturally. They aim to eliminate the use of surgery and medicine by naturally healing your body and boosting the immune system. Just because you feel healthy, doesn't mean that your body is in its best condition. For example, spinal nerve stress is not painful but can be the cause of many stresses. Just like seeing your regular doctor or dentist, a chiropractor also accepts insurance. Find one in your area and set up a consolation to see what they can do for you and your body.
Article Source: http://EzineArticles.com/7400528

Our free monthly e-newsletter is designed to be used as a resource for our patients in discovering and empowering them to make the best choices for their health and wellbeing.


---
Other Articles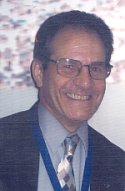 About Our Practice
My office offers individualized care for my patients. I am devoted to providing each patient with excellent chiropractic care with a personal touch. I specialize in making HOUSE CALLS. I make HOUSE CALLS in Morris, Sussex, Warren, Passaic, Essex, Bergen, Hudson and Union and Counties at present. I am licensed in the State of New Jersey and the State of Florida. Since 1969 I have been involved in managing my practice and also managing the practices of friends of mine in the States of Florida and New Jersey. I have experience in managing an office that is a straight chiropractic office seeing up to 300 patients per day to managing an office that performs numerous therapies to managing an office that had 3 medical doctors with a staff of 10 people working for me. Through my experience I know I can pick the proper therapy that I believe a patient may need rather than using the same treatment on everyone. I was fortunite to be able to attend the First Independent Presidents Chiropractic Congress in Washington, D.C.. I am Past Secretary, President and Executive Director of Beta Omega Chi Chiropractic Fraternity; Past Secretary of the Alumni Association of New York Chiropractic College and member of the Board Of Directors; Past Coordinator of Student Activities of New York Chiropractic College; Past Treasurer, Secretary ,Vice President and President of the Northern Counties Chiropractic Society; Past Coordinator for Council on Scoliosis Screening for Morris, Sussex, Warren & Hunterdon Counties; Past member of the Public Relations Team of the New Jersey Chiropractic Society and was on the Legislative Team of the New Jersey Chiropractic Society which made it possible for Chiropractors to be included in Blue Cross Blue Shield in New Jersey. Since I graduated from Columbia Institute of Chiropractic I have taken,yearly, post graduated courses from New York Chiropractic College, Los Angeles College of Chiropractic, Parker Chiropractic College, Life Chiropractic College, New Jersey Chiropractic Society and the Florida Chiropractic Association. Shortly I will also be associated with a practice in Florida and in Bergen County, New Jersey.