Research Shows Chiropractic Care as a Cost-Effective...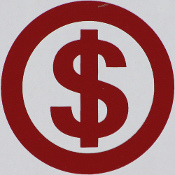 Research Shows Chiropractic Care as a Cost-Effective, Value-Based Benefit Option.
CARMICHAEL, Calif. -- The Foundation for Chiropractic Progress (F4CP), a not-for-profit organization dedicated to raising awareness about the value of chiropractic care, reports that the inclusion of evidence-based healthcare approaches, like chiropractic care, is the undergirding support within emerging value-based health plans and may represent a significant advancement in cost and clinical effectiveness. Research documented in, "A Hospital-Based Standardized Spine Care Pathway: Report of a Multidisciplinary, Evidence-Based Process,"confirms this perspective.
According to the study, those 402 low back pain patients treated exclusively by doctors of chiropractic at the low back pain program implemented at Jordan Hospital in Plymouth, Mass., achieved successful clinical outcomes in an average of 5.2 visits at the low cost of $302 per case, while maintaining satisfaction rates above 95 percent. In addition, self-reported pain and disability scores were reduced by about 70 percent over the course of just a few weeks.
"Research continues to accumulate in support of value-based approaches to inclusion of chiropractic services in employer health benefits design," shares Bruce Sherman,MD, FCCP, FACOEM, former medical director, Whirlpool Corporation and contributing author of Outcomes-Based Contracting- The Value-Based Approach for Optimal Health with Chiropractic Services , a report by the Center for Health Value Innovation sponsored by the F4CP. "As employers expand their approach to implementing value-based plans, these additional findings increasingly demonstrate the potential value that inclusion of chiropractic services may provide."
As a value-based pioneer, Highmark Inc., an independent licensee of the Blue Cross and Blue Shield Association, recently introduced a new health plan that utilizes incentives to further engage employees in their healthcare. Specifically, employees are encouraged to better understand less invasive, less costly approaches, such as chiropractic care, before considering more costly and clinically variable procedures, like back surgery and/or knee/hip replacements.
The University of Pittsburgh Medical Center (UPMC) Health Plan also recognizes the value of evidence-based care, and has recently mandated that their patients explore evidence-based alternatives prior to surgical consideration. The following steps are required by UPMC in order to be eligible for surgery:
* Tried and failed a three-month course of conservative management, which includes physical therapy, chiropractic care and medication;
* Completed UPMC Health Plan's Low Back Pain Health Coaching Program.
As a distinguished academic leader within the chiropractic profession for nearly three decades, Gerard W. Clum, DC, a spokesperson for the F4CP, is familiar with the latest trends in healthcare and sees tremendous potential for chiropractic in today's market.
Dr. Clum shares, "This is an exhilarating time for the profession as employers seek to implement benefit plans with more valuable fundamentals. I expect that, as employers learn more about value-based plans with chiropractic, they will be pleased with the potential results - better outcomes, less costs and increased patient satisfaction."

Our free monthly e-newsletter is designed to be used as a resource for our patients in discovering and empowering them to make the best choices for their health and wellbeing.


---
Other Articles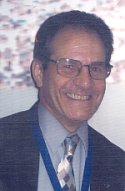 About Our Practice
My office offers individualized care for my patients. I am devoted to providing each patient with excellent chiropractic care with a personal touch. I specialize in making HOUSE CALLS. I make HOUSE CALLS in Morris, Sussex, Warren, Passaic, Essex, Bergen, Hudson and Union and Counties at present. I am licensed in the State of New Jersey and the State of Florida. Since 1969 I have been involved in managing my practice and also managing the practices of friends of mine in the States of Florida and New Jersey. I have experience in managing an office that is a straight chiropractic office seeing up to 300 patients per day to managing an office that performs numerous therapies to managing an office that had 3 medical doctors with a staff of 10 people working for me. Through my experience I know I can pick the proper therapy that I believe a patient may need rather than using the same treatment on everyone. I was fortunite to be able to attend the First Independent Presidents Chiropractic Congress in Washington, D.C.. I am Past Secretary, President and Executive Director of Beta Omega Chi Chiropractic Fraternity; Past Secretary of the Alumni Association of New York Chiropractic College and member of the Board Of Directors; Past Coordinator of Student Activities of New York Chiropractic College; Past Treasurer, Secretary ,Vice President and President of the Northern Counties Chiropractic Society; Past Coordinator for Council on Scoliosis Screening for Morris, Sussex, Warren & Hunterdon Counties; Past member of the Public Relations Team of the New Jersey Chiropractic Society and was on the Legislative Team of the New Jersey Chiropractic Society which made it possible for Chiropractors to be included in Blue Cross Blue Shield in New Jersey. Since I graduated from Columbia Institute of Chiropractic I have taken,yearly, post graduated courses from New York Chiropractic College, Los Angeles College of Chiropractic, Parker Chiropractic College, Life Chiropractic College, New Jersey Chiropractic Society and the Florida Chiropractic Association. Shortly I will also be associated with a practice in Florida and in Bergen County, New Jersey.