A Chiropractic Solution to U.S. Healthcare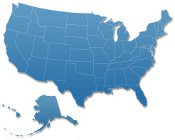 With the nation's healthcare and insurance payment system in a state that desperately needs to be renovated and improved, the introduction of more chiropractor provider care could offer positive solutions. According to one recent report, cost savings, care improvements, reduced surgeries and less pharmaceutical drug use could all occur when a chiropractor takes the lead as a primary care physician in an insurance provider network.
Healthcare reform has been bantered about in Washington D.C. for many years. Politicians have voiced concerns and some have tried to do something about it. New administrations entering the White House promise to make changes, yet, over 40 million Americans remain uninsured. COBRA insurance rates for those who lose their jobs but want to continue coverage are astronomical with annual fees of over $4,000 for individuals and $12,000 for families. The cost of surgery and a hospital stay is so enormous that even a short stint in a medical facility could financially wipe out the average individual or family.
The question remains; where lies the solution? The answer might be found in putting chiropractors in charge of a person's healthcare with programs directed at keeping people well and free from drugs or surgeries.
A recent study showed that when chiropractors are in charge of a person's healthcare, and where complementary and alternative medicine (CAM) solutions are part of their healthcare network, that not only costs but also the number of clinical visits can be reduced significantly. Consider these results collected over a 7-year period that compared a CAM-oriented primary care physician (PCP) network versus conventional medicine alone.
60.2 percent decrease of in-hospital admissions.
59 percent fewer hospital days.
62 percent fewer outpatient surgeries and procedures.
85 percent fewer pharmaceutical costs.
The clinical and cost utilization information in the report was based on 70,274 member-months in an independent physician association (IPA) network with a chiropractor as the primary care physician. This study compared results with conventional medicine IPA performance for the same health maintenance organization product in the same area and over the same time frame.
Granted, this is only one study performed by one group of researchers. However, what is clearly demonstrated in this quite extensive survey conducted over a significant period of time is this: CAM-oriented programs that use a non-surgical/non-pharmaceutical approach show significant reductions in clinical visits and costs when compared with conventional medicine networks.
With these amounts of savings and improvements in healthcare available, shouldn't politicians sit up and take notice? More people utilizing CAM services with chiropractors in charge might be just the items needed to put healthcare on the right track in the United States.
Source: Alternative Medicine Integrative Group. 'Clinical Utilization and Cost Outcomes Form an Integrative Medicine Independent Physician Association: An Additional 3 Year Update.' May 2007. http://www.chiro.org/ChiroZine/ABSTRACTS/Clinical_Utilization_and_Cost_Outcome

Our free monthly e-newsletter is designed to be used as a resource for our patients in discovering and empowering them to make the best choices for their health and wellbeing.


---
Other Articles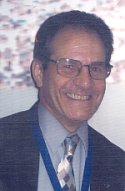 About Our Practice
My office offers individualized care for my patients. I am devoted to providing each patient with excellent chiropractic care with a personal touch. I specialize in making HOUSE CALLS. I make HOUSE CALLS in Morris, Sussex, Warren, Passaic, Essex, Bergen, Hudson and Union and Counties at present. I am licensed in the State of New Jersey and the State of Florida. Since 1969 I have been involved in managing my practice and also managing the practices of friends of mine in the States of Florida and New Jersey. I have experience in managing an office that is a straight chiropractic office seeing up to 300 patients per day to managing an office that performs numerous therapies to managing an office that had 3 medical doctors with a staff of 10 people working for me. Through my experience I know I can pick the proper therapy that I believe a patient may need rather than using the same treatment on everyone. I was fortunite to be able to attend the First Independent Presidents Chiropractic Congress in Washington, D.C.. I am Past Secretary, President and Executive Director of Beta Omega Chi Chiropractic Fraternity; Past Secretary of the Alumni Association of New York Chiropractic College and member of the Board Of Directors; Past Coordinator of Student Activities of New York Chiropractic College; Past Treasurer, Secretary ,Vice President and President of the Northern Counties Chiropractic Society; Past Coordinator for Council on Scoliosis Screening for Morris, Sussex, Warren & Hunterdon Counties; Past member of the Public Relations Team of the New Jersey Chiropractic Society and was on the Legislative Team of the New Jersey Chiropractic Society which made it possible for Chiropractors to be included in Blue Cross Blue Shield in New Jersey. Since I graduated from Columbia Institute of Chiropractic I have taken,yearly, post graduated courses from New York Chiropractic College, Los Angeles College of Chiropractic, Parker Chiropractic College, Life Chiropractic College, New Jersey Chiropractic Society and the Florida Chiropractic Association. Shortly I will also be associated with a practice in Florida and in Bergen County, New Jersey.