Promising Studies For Chiropractic Care And Your Heart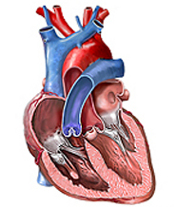 Each year 21 million Americans die and over 1/3 of these deaths are due to just on cause- heart disease. Everyone knows that a poor diet, lack of exercise, smoking and genetics are risk factors for cardiovascular problems.
A less familiar factor affecting heart function is the nerve system.
Nerves from the upper back (sympathetic) stimulate the heart to beat faster and more forcefully. The vagus nerve (parasympathetic) passes through the skull and down to the heart to slow the pulse and decrease the power of each contraction. Normal function is the result of a balance between these two systems. Spinal misalignments, which interfere with these nerves (vertebral subluxations), can adversely affect heart function.
A number of studies have shown great promise for patients with heart disease and blood pressure problems by correcting vertebral subluxations with chiropractic adjustments. A 1995 study found improvement in cardiac arrhythmias after neck and upper back adjustments. A 1988 study, involving 21 hypertensive patients, found a statistically significant decrease in both systolic and disstolic blood pressure in the active treatment group, but not in the placebo or control groups.
A 1993 case study of a 38 year old man with a 14 year history of hypertension dramatically shows the potential benefits of chiropractic care. The side effects of his two medications included a bloating sensation, depression, fatigue, impotence, and low back pain. After seven visits all medication was discontinued. His blood preassure was normal and all the undesirable side effect symptoms disappeared.
Chiropractic care does not attempt to treat or cure heart disease. Adjustment simply correct vertebral subluxations which interfere with normal nerve and body function. Restoring normal nerve function allows the heart and the cardiovascular system to function at their genetic potential.
Article Source: http://EzineArticles.com/571008

Our free monthly e-newsletter is designed to be used as a resource for our patients in discovering and empowering them to make the best choices for their health and wellbeing.


---
Other Articles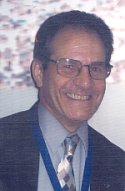 About Our Practice
My office offers individualized care for my patients. I am devoted to providing each patient with excellent chiropractic care with a personal touch. I specialize in making HOUSE CALLS. I make HOUSE CALLS in Morris, Sussex, Warren, Passaic, Essex, Bergen, Hudson and Union and Counties at present. I am licensed in the State of New Jersey and the State of Florida. Since 1969 I have been involved in managing my practice and also managing the practices of friends of mine in the States of Florida and New Jersey. I have experience in managing an office that is a straight chiropractic office seeing up to 300 patients per day to managing an office that performs numerous therapies to managing an office that had 3 medical doctors with a staff of 10 people working for me. Through my experience I know I can pick the proper therapy that I believe a patient may need rather than using the same treatment on everyone. I was fortunite to be able to attend the First Independent Presidents Chiropractic Congress in Washington, D.C.. I am Past Secretary, President and Executive Director of Beta Omega Chi Chiropractic Fraternity; Past Secretary of the Alumni Association of New York Chiropractic College and member of the Board Of Directors; Past Coordinator of Student Activities of New York Chiropractic College; Past Treasurer, Secretary ,Vice President and President of the Northern Counties Chiropractic Society; Past Coordinator for Council on Scoliosis Screening for Morris, Sussex, Warren & Hunterdon Counties; Past member of the Public Relations Team of the New Jersey Chiropractic Society and was on the Legislative Team of the New Jersey Chiropractic Society which made it possible for Chiropractors to be included in Blue Cross Blue Shield in New Jersey. Since I graduated from Columbia Institute of Chiropractic I have taken,yearly, post graduated courses from New York Chiropractic College, Los Angeles College of Chiropractic, Parker Chiropractic College, Life Chiropractic College, New Jersey Chiropractic Society and the Florida Chiropractic Association. Shortly I will also be associated with a practice in Florida and in Bergen County, New Jersey.