Stress: Research Shows How Acupuncture Helps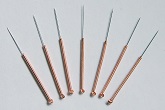 Some people don't see stress as a big problem because it is a natural aspect of life. Nevertheless, many health concerns come from the ravages of stress. Many of the world's greatest health concerns come from the harsh effects of continued stress on the body. Heart disease, obesity, headaches, sleep disorders, anxiety disorders, depression, and digestive problems have all been directly linked to stress.
Dealing with Stress
Everyone wants to lead a happy and healthy life. Unfortunately for many, stress creates myriad health problems that result in a less than optimal situation in their lives. People deal with stress in a variety of ways. Some of those ways can be just as or more detrimental than the stress itself. If you are abusing drugs, alcohol, cigarettes, or food to alleviate stress, then you are definitely on the wrong path.
If you are dealing with stress or anxiety in a way that is either ineffectual or harmful, you should consider acupuncture and its related treatments. Acupuncture could help you have more calm, serene days and restful, sleep-filled nights. Unfortunately, until recently there was a dearth of biological evidence proving how this occurs. A new study on stress and acupuncture is giving new insights into the biological processes.
A Study on the Benefits of Acupuncture for Stress Relief
According to study researcher Dr. Ladan Eshkevari, who is an associate professor of nursing at Georgetown University School of Nursing and Health Studies, this new study explores the biological mechanisms involved in acupuncture's stress-relieving properties and helps us "understand what's going on at a molecular level that helps explain acupuncture's benefit."
The researchers discovered that stress hormones were lower in rats that had received electronic acupuncture. Their results were published in the Journal of Endocrinology. They were able to show that the healing practice of acupuncture reduces stress and anxiety in those who receive it.
The human body secretes a cocktail of hormones into the bloodstream in reaction to stress, whether positive or negative. The researchers were then able to measure these same hormones in rats. They checked hormone levels secreted by the hypothalamus, the pituitary gland, and the adrenal gland and also measured a peptide involved in the "fight or flight" responses.
The researchers discovered that the acupuncture the rats received blocked "the chronic, stress-induced elevations of the HPA axis hormones and the sympathetic NPY pathway," according to Dr. Eshkevari.
Clearly, there is a biological basis for the positive results people have been experiencing for hundreds of years. Acupuncture and its related treatments are a boon for anyone who is dealing with chronic stress or anxiety or the health problems associated with stress or anxiety. Consider getting a few treatments to experience the benefits of acupuncture first hand.

Our free monthly e-newsletter is designed to be used as a resource for our patients in discovering and empowering them to make the best choices for their health and wellbeing.


---
Other Articles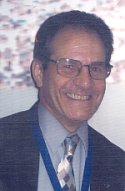 About Our Practice
My office offers individualized care for my patients. I am devoted to providing each patient with excellent chiropractic care with a personal touch. I specialize in making HOUSE CALLS. I make HOUSE CALLS in Morris, Sussex, Warren, Passaic, Essex, Bergen, Hudson and Union and Counties at present. I am licensed in the State of New Jersey and the State of Florida. Since 1969 I have been involved in managing my practice and also managing the practices of friends of mine in the States of Florida and New Jersey. I have experience in managing an office that is a straight chiropractic office seeing up to 300 patients per day to managing an office that performs numerous therapies to managing an office that had 3 medical doctors with a staff of 10 people working for me. Through my experience I know I can pick the proper therapy that I believe a patient may need rather than using the same treatment on everyone. I was fortunite to be able to attend the First Independent Presidents Chiropractic Congress in Washington, D.C.. I am Past Secretary, President and Executive Director of Beta Omega Chi Chiropractic Fraternity; Past Secretary of the Alumni Association of New York Chiropractic College and member of the Board Of Directors; Past Coordinator of Student Activities of New York Chiropractic College; Past Treasurer, Secretary ,Vice President and President of the Northern Counties Chiropractic Society; Past Coordinator for Council on Scoliosis Screening for Morris, Sussex, Warren & Hunterdon Counties; Past member of the Public Relations Team of the New Jersey Chiropractic Society and was on the Legislative Team of the New Jersey Chiropractic Society which made it possible for Chiropractors to be included in Blue Cross Blue Shield in New Jersey. Since I graduated from Columbia Institute of Chiropractic I have taken,yearly, post graduated courses from New York Chiropractic College, Los Angeles College of Chiropractic, Parker Chiropractic College, Life Chiropractic College, New Jersey Chiropractic Society and the Florida Chiropractic Association. Shortly I will also be associated with a practice in Florida and in Bergen County, New Jersey.