What are the Best Fall Fruits and Vegetables to Eat?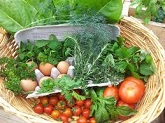 The air is crisp, the leaves are just beginning to turn colors- the mark of the start of the holiday season, fall offers so many wonderful fruits and veggies that are at their peak flavor; and another perk? Seasonal produce is usually cheaper, as well! So keep an eye out for these seasonal items at your favorite restaurants and local grocery stores:
Apples - Rich in dietary fiber, apples come in so many varieties! Tart Granny Smith or sweet Honey Crisp. Apples are great for roasting or sauteing, or you can slice them up and add them to your salad.
Figs - Available for a short time during the summer months in addition to the fall, figs are a popular favorite. Packed full of soluble fiber and vitamins A, E, and K, I like them grilled on a salad, stuffed with a little goat cheese and drizzled with honey, or served with yogurt and granola.
Sweet potatoes - Two varieties of sweet potato are usually available in your local grocery store. A lighter version with a paler skin and light yellow flesh, and the darker variety with orange flesh. The darker variety is sweeter. Try making mashed sweet potatoes with cinnamon or roasting them with other favorite root veggies.
Pears - Roast whole pears for a healthy spin on dessert or slice them up and throw them onto your pizza.
Winter squash - Acorn, butternut, spaghetti - are just a few. Each of these squash varieties has a unique taste and texture. Acorn squash is great for baking and stuffing. Butternut squash makes for wonderful soup, and spaghetti squash is perfect for baking and shredding to use in place of pasta.
Mushrooms - A great source of B vitamins, mushrooms provide an earthy, savory flavor to dishes and are perfect for risotto, pasta, or substituting for meat in dishes. Try swapping your burger patty for a portobello mushroom!
Brussels sprouts - Brussels sprouts are all the rage on restaurant menus! They can be a little bitter, so try to pair them with something sweet. Dried currants, cranberries, or even just a drizzle of honey and Dijon mustard can elevate these mini cabbages to another level.
Cauliflower - Available in white, purple, and green varieties, try shredding cauliflower (with your cheese grater) to make cauliflower rice .
Pumpkins - Tis the season for pumpkin everything! Pumpkins can be purchased whole, broken down (save the seeds), and baked. Or simply purchase canned pumpkin. Just be on the lookout for plain pumpkin, not the canned pumpkin pie filling. There are endless pumpkin recipes available, and yes, it is delicious in cheesecake and other sweets, but it is also equally delicious without all of that added sugar. Pumpkin soup, pumpkin pasta, pumpkin chili! Oh my!
So now that the weather has cooled down, it is time to turn on your oven and fill your house with these fall flavors or look for these seasonal fruits and vegetables at a supermarket or restaurant near you.?

Our free monthly e-newsletter is designed to be used as a resource for our patients in discovering and empowering them to make the best choices for their health and wellbeing.


---
Other Articles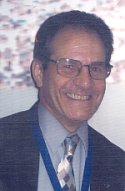 About Our Practice
My office offers individualized care for my patients. I am devoted to providing each patient with excellent chiropractic care with a personal touch. I specialize in making HOUSE CALLS. I make HOUSE CALLS in Morris, Sussex, Warren, Passaic, Essex, Bergen, Hudson and Union and Counties at present. I am licensed in the State of New Jersey and the State of Florida. Since 1969 I have been involved in managing my practice and also managing the practices of friends of mine in the States of Florida and New Jersey. I have experience in managing an office that is a straight chiropractic office seeing up to 300 patients per day to managing an office that performs numerous therapies to managing an office that had 3 medical doctors with a staff of 10 people working for me. Through my experience I know I can pick the proper therapy that I believe a patient may need rather than using the same treatment on everyone. I was fortunite to be able to attend the First Independent Presidents Chiropractic Congress in Washington, D.C.. I am Past Secretary, President and Executive Director of Beta Omega Chi Chiropractic Fraternity; Past Secretary of the Alumni Association of New York Chiropractic College and member of the Board Of Directors; Past Coordinator of Student Activities of New York Chiropractic College; Past Treasurer, Secretary ,Vice President and President of the Northern Counties Chiropractic Society; Past Coordinator for Council on Scoliosis Screening for Morris, Sussex, Warren & Hunterdon Counties; Past member of the Public Relations Team of the New Jersey Chiropractic Society and was on the Legislative Team of the New Jersey Chiropractic Society which made it possible for Chiropractors to be included in Blue Cross Blue Shield in New Jersey. Since I graduated from Columbia Institute of Chiropractic I have taken,yearly, post graduated courses from New York Chiropractic College, Los Angeles College of Chiropractic, Parker Chiropractic College, Life Chiropractic College, New Jersey Chiropractic Society and the Florida Chiropractic Association. Shortly I will also be associated with a practice in Florida and in Bergen County, New Jersey.