Chiropractic Patients Recover Faster, Spend Less Money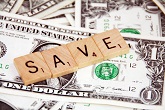 Back pain is an expensive health problem for both patients and businesses. A 2012 study reported that we spend about $635 billion on pain every year, with a significant amount of that spent on back pain. Over the years, quite a few studies have shown that chiropractic care is more effective for back pain than medical care, plus chiropractic patients spend less money on their care than medical patients do.

Because back pain is such a common problem, a group of Canadian researchers recently investigated the role that the type of primary caregiver has on financial compensation.

This was a large study of 5,511 patients who experienced a work-related back injury in Ontario, Canada. The patients saw the following providers for their first visit:
85.3% saw a medical doctor
11.4% saw a chiropractor
3.2% saw a physical therapist
The authors set out to "compare the duration of financial compensation for back pain" among patients from each care group.
The study found that chiropractic patients had the shortest amount of time receiving compensation for their pain and also were less likely to have a recurrence.
In addition, chiropractic patients didn't need to see other healthcare providers for their pain. 75% of chiropractic patients saw no other provider, while 58.6% of physical therapy patients also saw a medical doctor.
The authors conclude:
"The type of healthcare provider first visited for back pain is a determinant of the duration of financial compensation during the first 5 months. Chiropractic patients experience the shortest duration of compensation, and physiotherapy patients experience the longest."

Our newsletter is created as an educational resource that provides patients with education, information and the best choices in natural Health care and Wellness.


---
Other Articles

About Our Practice
At Mellor Health Solutions our focus is on the Whole Family and their Best Health. We are a successful Health and Wellness Clinic with three decades of experience. We excel at Designed Clinical Nutrition programs for every individual in the Family and every need of the individual. We utilize the "Cellular Healing Diet" from Dr.Pompa, Nutrition Response Testing, Neural Organizational Technique, Meridian BioFeedack analysis , Nutritional supplements, Herbal supplements, and Homeopathy to restore Your Health. We are excited about of our very successful and popular comprehensive Weight loss program that we have combined with Dr.Pompas "Cellular Healing Diet". Our program is available for restoring your lean body mass, youthful looks and optimum Health. Better yet the combination of the two lifestyle changes grant you the ability to maintain not only your natural lean body mass and weight, but true Health as well! And we offer Chiropractic care that helps remove interferences within the body and helps reestablish neurological organization and balance with emphasis on identifying the underlying cause. Please contact us with any questions and for a consultation to see what we can do for you and your Health concerns. We are looking forward to talking with you soon.