Treating All Your Sports Injuries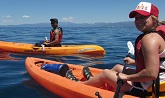 Sports men and women are often at a risk of being injured. The risks are particularly higher where rough sports such as rugby are involved. Some injuries could affect the spine and other joints calling for chiropractic care. This is where a sports chiropractor comes in. The alignment of your spine will affect the nervous system in a tremendous manner. The spine houses the spinal cord and also nerves that extend to the brain and the body highly depend on it. Injury of the spine could affect your life forever. Proper chiropractic services will help improve the health of your body as a whole.
What are some of the treatment options that can be adopted by a sports chiropractor? One treatment procedure is that of spinal manipulation. This procedure is also commonly referred to as osteopathic manipulative treatment and it is a non-invasive treatment therapy. The technique comes in handy in treating pain in the neck or the back. It also helps in relieving discomforts in the musculoskeletal system. Under this therapy, the sports chiropractor employs mobilization and manipulative techniques. This helps in restoring movement to restricted joints and also restores normal elasticity to muscles as well as soft tissues.
Among the popular chiropractic services is physiotherapy. Physiotherapy is a treatment procedure that helps ill and injured people to recover movement and function in their full potential. Some of the physiotherapy techniques include isotonic, isometric, isokinetic exercises as well as muscle stretching techniques. Under physiotherapy, manual therapy techniques may be employed. Here, physiotherapists aid the recovery process by using their hands to relieve muscle pains and stiffness. This therapy also enhances blood flow into the injured area. As a player, when you have that persistent muscle pull, physiotherapy is the remedy. Check into the closest chiropractic clinic to have your problem solved.
Instrument assisted soft tissue mobilization is also among the top chiropractic services. This technique comes in handy in tracing and treating soft tissue dysfunctions. Sports injuries may result to some knotted tissues as well as scars. A specialty tool is used to focus force directly to the injured tissue. Once the knotted tissues are broken down, collagen fibers are formed and these help aid the recovery process. This treatment technique is employed for neck pain, tennis elbow and golfers elbow. A wide range of tissue pains including knee pains as a result of falls can be treated using the assisted soft tissue mobilization procedure.
The recovery process could be slow if there is any form of nutrients deficiency in the blood. Therefore, experts like Select Spines & Sports also check your nutrients level. Therefore, among the services offered is nutritional and supplement counseling. A spectra cell micronutrient test is conducted to determine any mineral, anti-oxidant or vitamin deficiency in the blood. A personalized testing will be conducted since the nutritional requirements of individuals vary. The experts will determine the exact nutrients that you need and why you need them. Apparently, there are countless chiropractic procedures that can be employed to restore your health and well being. All you need is a qualified chiropractor to work with.

Our free monthly e-newsletter is designed to be used as a resource for our patients in discovering and empowering them to make the best choices for their health and wellbeing.


---
Other Articles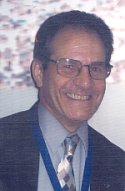 About Our Practice
My office offers individualized care for my patients. I am devoted to providing each patient with excellent chiropractic care with a personal touch. I specialize in making HOUSE CALLS. I make HOUSE CALLS in Morris, Sussex, Warren, Passaic, Essex, Bergen, Hudson and Union and Counties at present. I am licensed in the State of New Jersey and the State of Florida. Since 1969 I have been involved in managing my practice and also managing the practices of friends of mine in the States of Florida and New Jersey. I have experience in managing an office that is a straight chiropractic office seeing up to 300 patients per day to managing an office that performs numerous therapies to managing an office that had 3 medical doctors with a staff of 10 people working for me. Through my experience I know I can pick the proper therapy that I believe a patient may need rather than using the same treatment on everyone. I was fortunite to be able to attend the First Independent Presidents Chiropractic Congress in Washington, D.C.. I am Past Secretary, President and Executive Director of Beta Omega Chi Chiropractic Fraternity; Past Secretary of the Alumni Association of New York Chiropractic College and member of the Board Of Directors; Past Coordinator of Student Activities of New York Chiropractic College; Past Treasurer, Secretary ,Vice President and President of the Northern Counties Chiropractic Society; Past Coordinator for Council on Scoliosis Screening for Morris, Sussex, Warren & Hunterdon Counties; Past member of the Public Relations Team of the New Jersey Chiropractic Society and was on the Legislative Team of the New Jersey Chiropractic Society which made it possible for Chiropractors to be included in Blue Cross Blue Shield in New Jersey. Since I graduated from Columbia Institute of Chiropractic I have taken,yearly, post graduated courses from New York Chiropractic College, Los Angeles College of Chiropractic, Parker Chiropractic College, Life Chiropractic College, New Jersey Chiropractic Society and the Florida Chiropractic Association. Shortly I will also be associated with a practice in Florida and in Bergen County, New Jersey.