10 HEALTHY RESOLUTIONS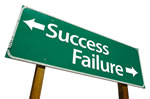 1. Get moving. Regular doses of moderate physical activity - including walking, jogging, aerobics or dancing keep the flame burning brighter.
2. Take a tea break. Tea's healing power comes from antioxidants work to help neutralize free radicals.
3. Smile. Like the chicken or the egg, are you smiling because you are happy or happy because you are smiling.
4. Eat fish. Omega 3 fatty acids increase the viscosity of platelets preventing clumping and clotting.
5. Have better sex. Sex is a natural part of a healthy, active and loving relationship and helps us to become closer.
6. Eat breakfast. A morning meal boosts your metabolic rate and stabilizes your appetite.
7. Take a nap. Just 10 minute in the day to relax, rest, revive, meditate, to regain your focus.
8. Make rice the staple and meat the side dish.
9. Jot down your words, goals, accomplishments.
10. Stop smoking.

Welcome!


---
Other Articles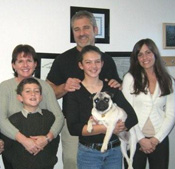 About Our Practice
As your chiropractors, our first goal is to determine the cause of your pain or discomfort. We perform a full evaluation of your area(s) of complaint using motion palpation, orthopedic and muscle testing.

Our treatments include muscle work -- the intensity of which can vary from gentle to very deep, depending on your tolerance and need -- and chiropractic adjustment(s). This may be accompanied by additional therapies such as traction, ultrasound, moist heat, ice massage, assisted stretching and therapeutic exercises. Information on home treatment and ergonomics are given as needed. Our adjustment technique also varies to fit your need and tolerance.

If you have questions, feel free to e-mail or call us.

Gil and Stacy Jackson D.C.