10 HEALTHY RESOLUTIONS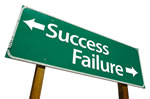 1. Get moving. Regular doses of moderate physical activity - including walking, jogging, aerobics or dancing keep the flame burning brighter.
2. Take a tea break. Tea's healing power comes from antioxidants work to help neutralize free radicals.
3. Smile. Like the chicken or the egg, are you smiling because you are happy or happy because you are smiling.
4. Eat fish. Omega 3 fatty acids increase the viscosity of platelets preventing clumping and clotting.
5. Have better sex. Sex is a natural part of a healthy, active and loving relationship and helps us to become closer.
6. Eat breakfast. A morning meal boosts your metabolic rate and stabilizes your appetite.
7. Take a nap. Just 10 minute in the day to relax, rest, revive, meditate, to regain your focus.
8. Make rice the staple and meat the side dish.
9. Jot down your words, goals, accomplishments.
10. Stop smoking.

Welcome!


---
Other Articles

About Our Practice
Dr. Hakimian and his staff are dedicated to the enhancement of your health and performance. We offer the latest equipment and techniques for the treatment of injuries arising from home, auto or work as well as sports and recreational activities. At our offices we treat the whole person, knowing that all parts of the body must work together for optimum health and performance.

Chiropractic is an Art, together with a Science and a Philosophy, which deal directly with the nervous system of our body. These nerves control all bodily functions, both conscious and automatic. The art is the gentle and specific adjustment or movement of the joints within the body to relieve pressure on the nerves and to produce normal joint motion. This action minimizes both wear and tear as well as pain.

Dr. Hakimian is concerned about your body's overall health, he can evaluate and treat your spine if it is degenerating. Dr. Hakimian can teach you how to strengthen and protect your back with exercises and proper movement. You may also learn about healthy lifestyle choices, since the health of your spine is linked to the health of your entire body.