Take It Outside ... for Baby's Sake


What do asthma, ear infections, respiratory tract irritation and Sudden Infant Death Syndrome (SIDS) have in common? They're all possible consequences of infant exposure to secondhand smoke.
A new study shows that the only way to truly protect infants from tobacco smoke is to ban it entirely from the home. Researchers from the University of Warwick in the United Kingdom measured infant smoke exposure by testing the urine samples of infants living in homes where they were exposed to tobacco smoke. The study revealed that infants exposed to smoke had traces of cotinine, a smoking-related chemical, in their bloodstream; the higher the cotinine level, the greater the exposure. Various preventative measures used to protect infants from smoke exposure, including opening windows and not smoking in the same room, only resulted in a slight decrease in smoke exposure.
Now may be the time to kick your smoking habit altogether - if not for your own health, then for the health of your child. As this study indicates, the only way to prevent your baby from being exposed to the harmful effects of secondhand tobacco smoke is to enact a 100 percent ban of smoking in your home. If you still aren't convinced, or don't have a child, remember, quitting smoking has many personal health benefits, including decreased blood pressure; improved circulation; decreased risk of heart attack and cancer; and an improved sense of taste and smell.
Before you take that next puff, think about the effects it will have on you and your child. If you can't quit on your own, your doctor can help get you on a program that will work for you.
Reference: Blackburn C, Spencer N, Bonas S, et al. Effect of strategies to reduce exposure of infants to environmental tobacco smoke in the home: cross-sectional survey. British Medical Journal, Aug. 2, 2003: Volume 327, pp.257.

Our free monthly e-newsletter is designed to be used as a resource for our patients in discovering and empowering them to make the best choices for their health and wellbeing.


---
Other Articles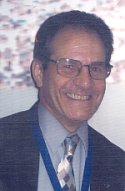 About Our Practice
My office offers individualized care for my patients. I am devoted to providing each patient with excellent chiropractic care with a personal touch. I specialize in making HOUSE CALLS. I make HOUSE CALLS in Morris, Sussex, Warren, Passaic, Essex, Bergen, Hudson and Union and Counties at present. I am licensed in the State of New Jersey and the State of Florida. Since 1969 I have been involved in managing my practice and also managing the practices of friends of mine in the States of Florida and New Jersey. I have experience in managing an office that is a straight chiropractic office seeing up to 300 patients per day to managing an office that performs numerous therapies to managing an office that had 3 medical doctors with a staff of 10 people working for me. Through my experience I know I can pick the proper therapy that I believe a patient may need rather than using the same treatment on everyone. I was fortunite to be able to attend the First Independent Presidents Chiropractic Congress in Washington, D.C.. I am Past Secretary, President and Executive Director of Beta Omega Chi Chiropractic Fraternity; Past Secretary of the Alumni Association of New York Chiropractic College and member of the Board Of Directors; Past Coordinator of Student Activities of New York Chiropractic College; Past Treasurer, Secretary ,Vice President and President of the Northern Counties Chiropractic Society; Past Coordinator for Council on Scoliosis Screening for Morris, Sussex, Warren & Hunterdon Counties; Past member of the Public Relations Team of the New Jersey Chiropractic Society and was on the Legislative Team of the New Jersey Chiropractic Society which made it possible for Chiropractors to be included in Blue Cross Blue Shield in New Jersey. Since I graduated from Columbia Institute of Chiropractic I have taken,yearly, post graduated courses from New York Chiropractic College, Los Angeles College of Chiropractic, Parker Chiropractic College, Life Chiropractic College, New Jersey Chiropractic Society and the Florida Chiropractic Association. Shortly I will also be associated with a practice in Florida and in Bergen County, New Jersey.