LEARN YOUR LESSONS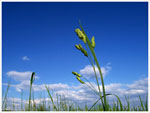 Every experience programs memories into you subconscious memory. Each of these experiences is an opportunity to learn valuable lessons. All lesson experiences create a basic algorhythm from which you chose future decisions. Once you have a "learning experience" you can either immediately suppress or internalize the feelings that accompany the lesson, or you may immediately find some element of personal benefit from the encounter, see the good, and LEARN from it.
Perhaps you know, deep inside, that you need to go the library and READ, that you need to clean your ROOM. Maybe you could have the POWER to shut OFF the TV, do your homework, help with dinner, clean the bathroom. You KNOW that this is what you really NEED to do, yet you put off taking any action. You delay doing, all the while justifying the LETHARGY that keeps you STILL and STAGNANT.
It may seem easier just to keep your status quo; it may be less demanding to stay as you are. Yet the fact IS that you don't if you don't keep CLIMBING, you'll start COASTING. And the only direction you can coast is DOWNHILL!
CHANGE is an ABSOLUTE in life, an UNDENIABLE LAW OF NATURE. Nothing remains STATIC; life is constantly shifting, shuffling, and growing. And if we, as vital PARTICIPANTS of life, don't grow with it, we'll soon be passed by because of this lethargic indisposition.
Don't sit back now and rest on your laurels. Life is an EXCITING CHALLENGE to those who LET IT BE - WHO MAKE THINGS HAPPEN! Dedicate your life and labors; kindle your ENTHUSIASM AND EXCITEMENT; stimulate your DEVOTION and DISCIPLINE. Yes, "LEARN YOUR LESSONS!"

Our free monthly e-newsletter is designed to be used as a resource for our patients in discovering and empowering them to make the best choices for their health and wellbeing.


---
Other Articles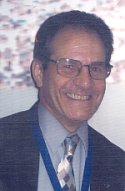 About Our Practice
My office offers individualized care for my patients. I am devoted to providing each patient with excellent chiropractic care with a personal touch. I specialize in making HOUSE CALLS. I make HOUSE CALLS in Morris, Sussex, Warren, Passaic, Essex, Bergen, Hudson and Union and Counties at present. I am licensed in the State of New Jersey and the State of Florida. Since 1969 I have been involved in managing my practice and also managing the practices of friends of mine in the States of Florida and New Jersey. I have experience in managing an office that is a straight chiropractic office seeing up to 300 patients per day to managing an office that performs numerous therapies to managing an office that had 3 medical doctors with a staff of 10 people working for me. Through my experience I know I can pick the proper therapy that I believe a patient may need rather than using the same treatment on everyone. I was fortunite to be able to attend the First Independent Presidents Chiropractic Congress in Washington, D.C.. I am Past Secretary, President and Executive Director of Beta Omega Chi Chiropractic Fraternity; Past Secretary of the Alumni Association of New York Chiropractic College and member of the Board Of Directors; Past Coordinator of Student Activities of New York Chiropractic College; Past Treasurer, Secretary ,Vice President and President of the Northern Counties Chiropractic Society; Past Coordinator for Council on Scoliosis Screening for Morris, Sussex, Warren & Hunterdon Counties; Past member of the Public Relations Team of the New Jersey Chiropractic Society and was on the Legislative Team of the New Jersey Chiropractic Society which made it possible for Chiropractors to be included in Blue Cross Blue Shield in New Jersey. Since I graduated from Columbia Institute of Chiropractic I have taken,yearly, post graduated courses from New York Chiropractic College, Los Angeles College of Chiropractic, Parker Chiropractic College, Life Chiropractic College, New Jersey Chiropractic Society and the Florida Chiropractic Association. Shortly I will also be associated with a practice in Florida and in Bergen County, New Jersey.