10 HEALTHY RESOLUTIONS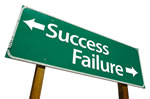 1. Get moving. Regular doses of moderate physical activity - including walking, jogging, aerobics or dancing keep the flame burning brighter.
2. Take a tea break. Tea's healing power comes from antioxidants work to help neutralize free radicals.
3. Smile. Like the chicken or the egg, are you smiling because you are happy or happy because you are smiling.
4. Eat fish. Omega 3 fatty acids increase the viscosity of platelets preventing clumping and clotting.
5. Have better sex. Sex is a natural part of a healthy, active and loving relationship and helps us to become closer.
6. Eat breakfast. A morning meal boosts your metabolic rate and stabilizes your appetite.
7. Take a nap. Just 10 minute in the day to relax, rest, revive, meditate, to regain your focus.
8. Make rice the staple and meat the side dish.
9. Jot down your words, goals, accomplishments.
10. Stop smoking.

Our free monthly e-newsletter is designed to be used as a resource for our patients in discovering and empowering them to make the best choices for their health and wellbeing.


---
Other Articles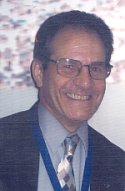 About Our Practice
My office offers individualized care for my patients. I am devoted to providing each patient with excellent chiropractic care with a personal touch. I specialize in making HOUSE CALLS. I make HOUSE CALLS in Morris, Sussex, Warren, Passaic, Essex, Bergen, Hudson and Union and Counties at present. I am licensed in the State of New Jersey and the State of Florida. Since 1969 I have been involved in managing my practice and also managing the practices of friends of mine in the States of Florida and New Jersey. I have experience in managing an office that is a straight chiropractic office seeing up to 300 patients per day to managing an office that performs numerous therapies to managing an office that had 3 medical doctors with a staff of 10 people working for me. Through my experience I know I can pick the proper therapy that I believe a patient may need rather than using the same treatment on everyone. I was fortunite to be able to attend the First Independent Presidents Chiropractic Congress in Washington, D.C.. I am Past Secretary, President and Executive Director of Beta Omega Chi Chiropractic Fraternity; Past Secretary of the Alumni Association of New York Chiropractic College and member of the Board Of Directors; Past Coordinator of Student Activities of New York Chiropractic College; Past Treasurer, Secretary ,Vice President and President of the Northern Counties Chiropractic Society; Past Coordinator for Council on Scoliosis Screening for Morris, Sussex, Warren & Hunterdon Counties; Past member of the Public Relations Team of the New Jersey Chiropractic Society and was on the Legislative Team of the New Jersey Chiropractic Society which made it possible for Chiropractors to be included in Blue Cross Blue Shield in New Jersey. Since I graduated from Columbia Institute of Chiropractic I have taken,yearly, post graduated courses from New York Chiropractic College, Los Angeles College of Chiropractic, Parker Chiropractic College, Life Chiropractic College, New Jersey Chiropractic Society and the Florida Chiropractic Association. Shortly I will also be associated with a practice in Florida and in Bergen County, New Jersey.