LEARN YOUR LESSONS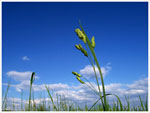 Every experience programs memories into you subconscious memory. Each of these experiences is an opportunity to learn valuable lessons. All lesson experiences create a basic algorhythm from which you chose future decisions. Once you have a "learning experience" you can either immediately suppress or internalize the feelings that accompany the lesson, or you may immediately find some element of personal benefit from the encounter, see the good, and LEARN from it.
Perhaps you know, deep inside, that you need to go the library and READ, that you need to clean your ROOM. Maybe you could have the POWER to shut OFF the TV, do your homework, help with dinner, clean the bathroom. You KNOW that this is what you really NEED to do, yet you put off taking any action. You delay doing, all the while justifying the LETHARGY that keeps you STILL and STAGNANT.
It may seem easier just to keep your status quo; it may be less demanding to stay as you are. Yet the fact IS that you don't if you don't keep CLIMBING, you'll start COASTING. And the only direction you can coast is DOWNHILL!
CHANGE is an ABSOLUTE in life, an UNDENIABLE LAW OF NATURE. Nothing remains STATIC; life is constantly shifting, shuffling, and growing. And if we, as vital PARTICIPANTS of life, don't grow with it, we'll soon be passed by because of this lethargic indisposition.
Don't sit back now and rest on your laurels. Life is an EXCITING CHALLENGE to those who LET IT BE - WHO MAKE THINGS HAPPEN! Dedicate your life and labors; kindle your ENTHUSIASM AND EXCITEMENT; stimulate your DEVOTION and DISCIPLINE. Yes, "LEARN YOUR LESSONS!"

Welcome!


---
Announcement
It's full on summer!!! Remember to drink a lot of water- at least 1/2 your weight in ounces. For example, if you weigh 150 pounds, you need at least 75 ounces of pure water per day. No, this does not include coffee, tea, or soda! And be careful in the sun. Using Calcium Lactate and Cataplex F allow your skin to produce melanin more easily... that means you tan better rather than burning. You may still need to use a NATURAL sunscreen, but probably less of it. Ask your doctor for an appropriate dose of these supplements that support healthy skin. Have a healthy month!

Other Articles
Because we do not advertise, our business grows through word of mouth and referrals. Please sign your friends up to receive our newsletter. Email us at charltonchiro@sbcglobal.net. and put "Newsletter" in the subject line. Thanks!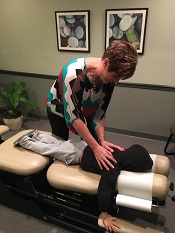 About Our Practice
Charlton Chiropractic & Wellness Center is a holistic treatment facility focusing on prevention of illness for the whole family. We offer Chiropractic, nutrition, massage therapy, Acupuncture and Migun bed massage to balance your body so that you obtain and maintain optimal health.