10 HEALTHY RESOLUTIONS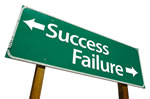 1. Get moving. Regular doses of moderate physical activity - including walking, jogging, aerobics or dancing keep the flame burning brighter.
2. Take a tea break. Tea's healing power comes from antioxidants work to help neutralize free radicals.
3. Smile. Like the chicken or the egg, are you smiling because you are happy or happy because you are smiling.
4. Eat fish. Omega 3 fatty acids increase the viscosity of platelets preventing clumping and clotting.
5. Have better sex. Sex is a natural part of a healthy, active and loving relationship and helps us to become closer.
6. Eat breakfast. A morning meal boosts your metabolic rate and stabilizes your appetite.
7. Take a nap. Just 10 minute in the day to relax, rest, revive, meditate, to regain your focus.
8. Make rice the staple and meat the side dish.
9. Jot down your words, goals, accomplishments.
10. Stop smoking.

Welcome!


---
Announcement
It's full on summer!!! Remember to drink a lot of water- at least 1/2 your weight in ounces. For example, if you weigh 150 pounds, you need at least 75 ounces of pure water per day. No, this does not include coffee, tea, or soda! And be careful in the sun. Using Calcium Lactate and Cataplex F allow your skin to produce melanin more easily... that means you tan better rather than burning. You may still need to use a NATURAL sunscreen, but probably less of it. Ask your doctor for an appropriate dose of these supplements that support healthy skin. Have a healthy month!

Other Articles
Because we do not advertise, our business grows through word of mouth and referrals. Please sign your friends up to receive our newsletter. Email us at charltonchiro@sbcglobal.net. and put "Newsletter" in the subject line. Thanks!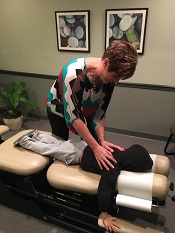 About Our Practice
Charlton Chiropractic & Wellness Center is a holistic treatment facility focusing on prevention of illness for the whole family. We offer Chiropractic, nutrition, massage therapy, Acupuncture and Migun bed massage to balance your body so that you obtain and maintain optimal health.