How a Chiropractor Can Help Reflux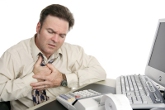 If you suffer from reflux, or if your baby suffers from reflux, a visit to a chiropractor may help reduce the symptoms of this disease. Fortunately, babies often outgrow reflux once they have reached four months of age. The reason babies experience reflux is because they have immature sphincter muscles or because they have suffered trauma during the birth process.
Chiropractic Treatment for Babies suffering from Reflux
Babies, who are treated for reflux by a chiropractor in the first four months of their lives, respond very well to chiropractic treatment.
The neck and back vertebrae of your baby can go out of alignment during the birth process. This is particularly true if your baby's delivery included forceps or a vacuum extraction, if the baby was delivered by a C- section, or if you needed to push the baby out for an extended period of time. If your baby suffers from reflux, chiropractic care can readjust any misalignment your baby may have suffered during his birth.
Reflux is a common condition in babies under four months because the baby may have an immature or weak valve between his oesophagus and his stomach. Reflux occurs when milk escapes from the baby's stomach and flows up through the baby's oesophagus and back into the baby's mouth. When this happens the baby will vomit, often quite forcefully. The contents of a baby's stomach are acidic, so this can cause pain and irritation in your baby when he vomits.
Chiropractic treatments can help your baby. The adjustments will help the nerves from the spine to have improved control of the upper valve of the baby's stomach and will correct any misalignment suffered during the birth process. The technique to adjust a baby is very gentle and you should see an improvement in your baby's condition within two or three visits to a chiropractor.
A visit to a chiropractor is a drug free method of helping your baby to cope with the discomfort of reflux.
Chiropractic Treatment for Older Children and Adults suffering from Reflux
Patients who are treated by their chiropractor for upper back or neck problems may find the treatment will also help relieve reflux.
If you have not considered chiropractic treatments for your reflux, you may be surprised to find spinal adjustments will ease the discomfort of reflux. Reflux may cause you to feel discomfort in your upper back between your shoulder blades. You may be helped by chiropractic adjustments to the spine. Chiropractic adjustments help to keep your nerve supply to the oesophagus and stomach in good condition.
Patients with hiatal hernias may benefit from chiropractic treatment. A hiatal hernia occurs when the top section of your stomach herniates through your diaphragm. The diaphragm muscle may pinch the top part of your stomach and this can cause you to suffer from reflux.
The holistic care offered by your chiropractor may help you to control the severity and discomfort caused by reflux. Chiropractic care may mean you can take fewer drugs or no drugs at all, to control your condition. Babies who suffer from reflux will benefit from chiropractic visits and parents will soon see a happier and more contented baby.

Our free monthly e-newsletter is designed to be used as a resource for our patients in discovering and empowering them to make the best choices for their health and wellbeing.


---
Other Articles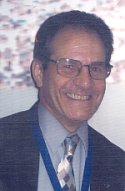 About Our Practice
My office offers individualized care for my patients. I am devoted to providing each patient with excellent chiropractic care with a personal touch. I specialize in making HOUSE CALLS. I make HOUSE CALLS in Morris, Sussex, Warren, Passaic, Essex, Bergen, Hudson and Union and Counties at present. I am licensed in the State of New Jersey and the State of Florida. Since 1969 I have been involved in managing my practice and also managing the practices of friends of mine in the States of Florida and New Jersey. I have experience in managing an office that is a straight chiropractic office seeing up to 300 patients per day to managing an office that performs numerous therapies to managing an office that had 3 medical doctors with a staff of 10 people working for me. Through my experience I know I can pick the proper therapy that I believe a patient may need rather than using the same treatment on everyone. I was fortunite to be able to attend the First Independent Presidents Chiropractic Congress in Washington, D.C.. I am Past Secretary, President and Executive Director of Beta Omega Chi Chiropractic Fraternity; Past Secretary of the Alumni Association of New York Chiropractic College and member of the Board Of Directors; Past Coordinator of Student Activities of New York Chiropractic College; Past Treasurer, Secretary ,Vice President and President of the Northern Counties Chiropractic Society; Past Coordinator for Council on Scoliosis Screening for Morris, Sussex, Warren & Hunterdon Counties; Past member of the Public Relations Team of the New Jersey Chiropractic Society and was on the Legislative Team of the New Jersey Chiropractic Society which made it possible for Chiropractors to be included in Blue Cross Blue Shield in New Jersey. Since I graduated from Columbia Institute of Chiropractic I have taken,yearly, post graduated courses from New York Chiropractic College, Los Angeles College of Chiropractic, Parker Chiropractic College, Life Chiropractic College, New Jersey Chiropractic Society and the Florida Chiropractic Association. Shortly I will also be associated with a practice in Florida and in Bergen County, New Jersey.