Chiropractic facts you need to know.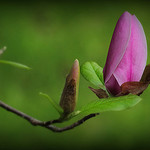 You have heard about chiropractic care repeatedly. You know that it is effective in treating certain conditions and it promotes overall health and wellness. Americans support chiropractic care because it is a safe, non-invasive procedure and a very effective one at that. 22 million of Americans go to the chiropractor each year to be treated. Nonetheless, these are all general knowledge. If you are thinking about going to a chiropractor, here is some chiropractic facts that you need to know.
The field of chiropractic is the second-largest primary health care profession. There are 60,000 doctors of chiropractors who are actively practicing today. These chiropractors work in rural and urban areas. There are more than 10,000 students in chiropractic school which means more chiropractors in the health care industry. This is probably one of the chiropractic facts that you have not heard of.
There is a high demand for chiropractic services. More than 20 million of Americans chooses chiropractic services over other health care services. Americans have made chiropractic care as part of their health care routine.
Chiropractors are also doctors and have undergone formal education and training just as medical doctors did. The road to being a chiropractor is just as demanding. To become a chiropractor, chiropractic students should complete an undergraduate degree in 4 years and then pursue a master's and doctorate degree. There will be internship programs that need to be completed too.
Doctors of chiropractors are not just for chiropractic care. They are primary health care providers. Chiropractors can provide three levels of primary care to consumers.
The government recognizes chiropractic care as part of health care programs. Chiropractic service is included in Medicare, Federal Worker's Compensation, Medicaid and other compensation programs for employees. Chiropractic students can apply for federal student loan assistance. Moreover, chiropractors can be commissioned to work as health care officers in the U.S. military. Chiropractic care is based on scientific principles. The central nervous system is the primary control system of the body. Its relationship with the spine is what chiropractic deals with. The spine has two major functions: the first is to allow free movement and the other is to protect the spinal cord. When the vertebrae are misaligned due to an accident or injury, there will be limited movements and the spinal nerves will be damaged. Subluxation is the term used when there is an interruption or blockage in the nerve flow. Hence, doctors of chiropractors perform spinal manipulations to remove this blockage.
Chiropractic care is low-cost and effective. For back pain, chiropractic care is scientifically proven to be more effective than other treatments. This means more savings for the person as there is no need to buy expensive medication or even undergo expensive surgical procedures.
Now that you know the major chiropractic facts, are you ready to get treated by a chiropractor? If you are suffering from repetitive stress injuries, limited movements due to injury or accident, neck pain, back pain, shoulder pain, migraines, headache, leg pain, sciatica or even problems in the central nervous system, chiropractic services will be very helpful to you. Surely, these chiropractic facts have given you assurance that this health care service is safe and effective.

Our free monthly e-newsletter is designed to be used as a resource for our patients in discovering and empowering them to make the best choices for their health and wellbeing.


---
Other Articles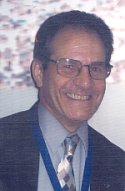 About Our Practice
My office offers individualized care for my patients. I am devoted to providing each patient with excellent chiropractic care with a personal touch. I specialize in making HOUSE CALLS. I make HOUSE CALLS in Morris, Sussex, Warren, Passaic, Essex, Bergen, Hudson and Union and Counties at present. I am licensed in the State of New Jersey and the State of Florida. Since 1969 I have been involved in managing my practice and also managing the practices of friends of mine in the States of Florida and New Jersey. I have experience in managing an office that is a straight chiropractic office seeing up to 300 patients per day to managing an office that performs numerous therapies to managing an office that had 3 medical doctors with a staff of 10 people working for me. Through my experience I know I can pick the proper therapy that I believe a patient may need rather than using the same treatment on everyone. I was fortunite to be able to attend the First Independent Presidents Chiropractic Congress in Washington, D.C.. I am Past Secretary, President and Executive Director of Beta Omega Chi Chiropractic Fraternity; Past Secretary of the Alumni Association of New York Chiropractic College and member of the Board Of Directors; Past Coordinator of Student Activities of New York Chiropractic College; Past Treasurer, Secretary ,Vice President and President of the Northern Counties Chiropractic Society; Past Coordinator for Council on Scoliosis Screening for Morris, Sussex, Warren & Hunterdon Counties; Past member of the Public Relations Team of the New Jersey Chiropractic Society and was on the Legislative Team of the New Jersey Chiropractic Society which made it possible for Chiropractors to be included in Blue Cross Blue Shield in New Jersey. Since I graduated from Columbia Institute of Chiropractic I have taken,yearly, post graduated courses from New York Chiropractic College, Los Angeles College of Chiropractic, Parker Chiropractic College, Life Chiropractic College, New Jersey Chiropractic Society and the Florida Chiropractic Association. Shortly I will also be associated with a practice in Florida and in Bergen County, New Jersey.