Chiropractic facts you need to know.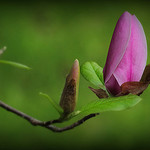 You have heard about chiropractic care repeatedly. You know that it is effective in treating certain conditions and it promotes overall health and wellness. Americans support chiropractic care because it is a safe, non-invasive procedure and a very effective one at that. 22 million of Americans go to the chiropractor each year to be treated. Nonetheless, these are all general knowledge. If you are thinking about going to a chiropractor, here is some chiropractic facts that you need to know.
The field of chiropractic is the second-largest primary health care profession. There are 60,000 doctors of chiropractors who are actively practicing today. These chiropractors work in rural and urban areas. There are more than 10,000 students in chiropractic school which means more chiropractors in the health care industry. This is probably one of the chiropractic facts that you have not heard of.
There is a high demand for chiropractic services. More than 20 million of Americans chooses chiropractic services over other health care services. Americans have made chiropractic care as part of their health care routine.
Chiropractors are also doctors and have undergone formal education and training just as medical doctors did. The road to being a chiropractor is just as demanding. To become a chiropractor, chiropractic students should complete an undergraduate degree in 4 years and then pursue a master's and doctorate degree. There will be internship programs that need to be completed too.
Doctors of chiropractors are not just for chiropractic care. They are primary health care providers. Chiropractors can provide three levels of primary care to consumers.
The government recognizes chiropractic care as part of health care programs. Chiropractic service is included in Medicare, Federal Worker's Compensation, Medicaid and other compensation programs for employees. Chiropractic students can apply for federal student loan assistance. Moreover, chiropractors can be commissioned to work as health care officers in the U.S. military. Chiropractic care is based on scientific principles. The central nervous system is the primary control system of the body. Its relationship with the spine is what chiropractic deals with. The spine has two major functions: the first is to allow free movement and the other is to protect the spinal cord. When the vertebrae are misaligned due to an accident or injury, there will be limited movements and the spinal nerves will be damaged. Subluxation is the term used when there is an interruption or blockage in the nerve flow. Hence, doctors of chiropractors perform spinal manipulations to remove this blockage.
Chiropractic care is low-cost and effective. For back pain, chiropractic care is scientifically proven to be more effective than other treatments. This means more savings for the person as there is no need to buy expensive medication or even undergo expensive surgical procedures.
Now that you know the major chiropractic facts, are you ready to get treated by a chiropractor? If you are suffering from repetitive stress injuries, limited movements due to injury or accident, neck pain, back pain, shoulder pain, migraines, headache, leg pain, sciatica or even problems in the central nervous system, chiropractic services will be very helpful to you. Surely, these chiropractic facts have given you assurance that this health care service is safe and effective.

Welcome!


---
Announcement
It's May and we have 2 exciting things happening! First is that now through Mother's Day, save 10% on Himalayan Salt Lamps!!!! Secondly, we now have an APP! The CharltonChiro app is available for Apple and Android and will allow you to request appointment times, order supplements, and link with our social media pages. You can save 20% on one supplement from Standard Process, MediHerb or Biotics by downloading the CharltonChiro app and showing it to the staff at purchase. One sale item per patient, please, and only until the end of May. We are so h"APP"y to share our APP with you!

Other Articles
Because we do not advertise, our business grows through word of mouth and referrals. Please sign your friends up to receive our newsletter. Email us at charltonchiro@sbcglobal.net. and put "Newsletter" in the subject line. Thanks!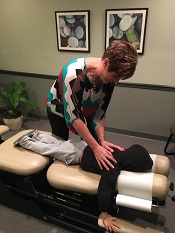 About Our Practice
Charlton Chiropractic & Wellness Center is a holistic treatment facility focusing on prevention of illness for the whole family. We offer Chiropractic, nutrition, massage therapy, Acupuncture and Migun bed massage to balance your body so that you obtain and maintain optimal health.