Chiropractic Care Saves Money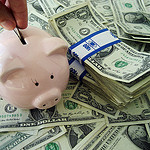 Back pain is one of the most prevalent health issues in America; an estimated 80 percent of us will experience lower back pain at some point in our lives, and approximately $50 billion dollars is spent every year by patients seeking relief for this condition alone, with this number including both direct medical expenses and time lost from work. Because this problem is so costly, it is no wonder that health insurance companies are looking closely at the costs of different therapies... and of great interest to patients and employers alike that these studies show that patients who utilize chiropractors for back pain are not only the most satisfied with the care they receive, but are also costing less money than those seeking care from primary care physicians or orthopedists.
In a study done by American Specialty Health Plans, Inc. that compared the back pain costs of two groups - those whose health care coverage included chiropractic benefits and those whose did not - the evidence was clear that those who utilized chiropractors had lower overall costs by as much as 28%. This reduction was in large part from the elimination or reduction of hospitalization costs, diagnostic costs, and surgical costs. A similar study was done in 2008 by Wellmark Blue Cross and Blue Shield, showing that not only were expenses significantly lower, but that the use of chiropractors offered positive results. This finding may be even more important than the reduction in expense; the patients who pursue chiropractic treatment over treatment by primary care physicians or orthopedists are far and away more satisfied with the treatment they receive, reporting significant improvements within a month of seeking chiropractic treatment.
Because of these studies and in an effort to lower their own costs, more and more insurance companies are beginning to cover the cost of chiropractic care for acute conditions such as lower back pain and injuries, and chiropractic coverage is offered through both Medicare and Medicaid, and to employees of the federal government. As the focus on preventive care grows, it is anticipated that chiropractic maintenance and wellness care and treatment in areas outside of the spine, such as headache, menstrual cramps and even ear infections will soon be covered as well. For patients whose insurance companies do not cover chiropractic care, the out of pocket expenses still fall well below the costs involved with co-pays and deductibles for medications, doctors visits, hospitalization and surgery.
Article Source: http://EzineArticles.com/6842427

Welcome!


---
Announcement
Do you know someone who deals with pain in their lower back, shoulders, legs, neck or who struggles with disc issues? Does anyone you know have problems such as allergies, migraines, or hormonal imbalances? We can help! By correcting spinal subluxations, we allow the nervous system to appropriately send signals to the entire body. With specific dietary recommendations and supplements we open the pathway for optimal health. Ask us for a Referral Card so they'll receive 25% off the New Patient Exam.

Other Articles
Because we do not advertise, our business grows through word of mouth and referrals. Please sign your friends up to receive our newsletter. Email us at charltonchiro@sbcglobal.net. and put "Newsletter" in the subject line. Thanks!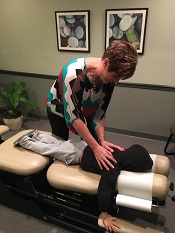 About Our Practice
Charlton Chiropractic & Wellness Center is a holistic treatment facility focusing on prevention of illness for the whole family. We offer Chiropractic, nutrition, massage therapy, Acupuncture and Migun bed massage to balance your body so that you obtain and maintain optimal health.