5 Benefits of Chiropractic Treatment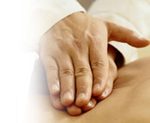 There are still many people who do not understand all the benefits that a chiropractic doctor can provide or how they can actually help you to improve your overall health. While even the traditional medical community are beginning to understand the benefits that doctors of chiropractic can provide to the medical field as a whole, many average citizens still look on chiropractors and chiropractic treatment with suspicion. There seems to be a lack of understanding on just how chiropractic treatment can be of benefit. For those who want to become informed about What chiropractic medicine can do for you here are the 5 most important benefits you can receive from a chiropractic care giver.
Increase Immune System Function. Perhaps the biggest benefit that chiropractic care has to offer is that it can improve your immune system. Since a healthy immune system is necessary to maintaining your overall health improving the function of this system is a huge benefit to your health. Studies have shown that people who use chiropractic care regularly have fewer colds and when they do the symptoms are less severe.
Helps to Manage Pain. Chiropractic care can also help you to manage your pain by helping to locate and correct serious nervous system stress, strengthen your muscles surrounding your nerves and advising you on the proper care of your body.
Can Increase Your Range Of Movement. By helping you to manage and control your pain and strengthen your muscles chiropractic treatment can often help to increase your range of movements following an accident or injury. Chiropractors will work with you to find exercises that will continue to aid you in recovering all or most of the range of movements you had before the injury or accident.
Avoid The Harmful Side Effects Of Many Drugs. Since chiropractic care is based on natural care they can help you avoid the use or overuse of pain medications and other drugs that often have serious side effects and can increase your health issues. The fewer drugs you take the less dangers await you down the road.
Get The Right Medical Attention You Need. Since chiropractic medicine deals with your overall health and well being a chiropractor often discovers health problems or conditions that are outside his realm of training. When this happens your chiropractor will refer you to a medical professional who can help you deal with these needs, helping to ensure your continued good health.
A chiropractic doctor is just one of the options available for those of you who are concerned about your health.

Our free monthly e-newsletter is designed to be used as a resource for our patients in discovering and empowering them to make the best choices for their health and wellbeing.


---
Other Articles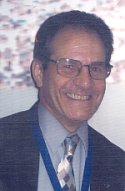 About Our Practice
My office offers individualized care for my patients. I am devoted to providing each patient with excellent chiropractic care with a personal touch. I specialize in making HOUSE CALLS. I make HOUSE CALLS in Morris, Sussex, Warren, Passaic, Essex, Bergen, Hudson and Union and Counties at present. I am licensed in the State of New Jersey and the State of Florida. Since 1969 I have been involved in managing my practice and also managing the practices of friends of mine in the States of Florida and New Jersey. I have experience in managing an office that is a straight chiropractic office seeing up to 300 patients per day to managing an office that performs numerous therapies to managing an office that had 3 medical doctors with a staff of 10 people working for me. Through my experience I know I can pick the proper therapy that I believe a patient may need rather than using the same treatment on everyone. I was fortunite to be able to attend the First Independent Presidents Chiropractic Congress in Washington, D.C.. I am Past Secretary, President and Executive Director of Beta Omega Chi Chiropractic Fraternity; Past Secretary of the Alumni Association of New York Chiropractic College and member of the Board Of Directors; Past Coordinator of Student Activities of New York Chiropractic College; Past Treasurer, Secretary ,Vice President and President of the Northern Counties Chiropractic Society; Past Coordinator for Council on Scoliosis Screening for Morris, Sussex, Warren & Hunterdon Counties; Past member of the Public Relations Team of the New Jersey Chiropractic Society and was on the Legislative Team of the New Jersey Chiropractic Society which made it possible for Chiropractors to be included in Blue Cross Blue Shield in New Jersey. Since I graduated from Columbia Institute of Chiropractic I have taken,yearly, post graduated courses from New York Chiropractic College, Los Angeles College of Chiropractic, Parker Chiropractic College, Life Chiropractic College, New Jersey Chiropractic Society and the Florida Chiropractic Association. Shortly I will also be associated with a practice in Florida and in Bergen County, New Jersey.