Effect of a Single Chiropractic Adjustment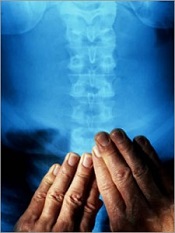 Objective: The responses of ten subjects to a single chiropractic adjustment are described in terms of structured divergent thinking tasks and post-adjustment interview of the subjects.
Clinical Features: The subjects were respondents to a call for subjects. They ranged from 10 years to 62 years of age. Nine of the subjects were currently involved in a real-world task involving some form of creative thinking. Seven of the subjects were also experiencing some form of musculoskeletal pain at the time of the study. Subjects 1, 2 and 7 reported stress or stress-related symptoms at the time of the study.
Interventions and Outcomes: Two versions of the alternate uses test were administered before and one version after a chiropractic adjustment. This test is an established outcome measure related to divergent thinking, which is a component of creativity. Each subject was also interviewed two to eight days after the adjustment, to ascertain their own impressions of any changes they experienced in the realm of creative thinking. The chiropractic adjustments were performed according to Diversified and Applied Kinesiology protocols. Six of the ten subjects experienced a post-adjustment improvement in their performance on the alternate uses test. Interview responses indicated new directions in a real-world creative task for seven of the subjects, and renewed energy towards a creative project already planned for six subjects. None of the subjects gave any indication on interview that their creativity had suffered in any way.
Conclusions: Taken as a whole, the results suggest short-term enhancement of creative thinking following a chiropractic adjustment. Due to the small size of the study, these conclusions must be considered preliminary, pending verification by future studies.

Welcome!


---
Other Articles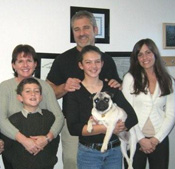 About Our Practice
As your chiropractors, our first goal is to determine the cause of your pain or discomfort. We perform a full evaluation of your area(s) of complaint using motion palpation, orthopedic and muscle testing.

Our treatments include muscle work -- the intensity of which can vary from gentle to very deep, depending on your tolerance and need -- and chiropractic adjustment(s). This may be accompanied by additional therapies such as traction, ultrasound, moist heat, ice massage, assisted stretching and therapeutic exercises. Information on home treatment and ergonomics are given as needed. Our adjustment technique also varies to fit your need and tolerance.

If you have questions, feel free to e-mail or call us.

Gil and Stacy Jackson D.C.