Effect of a Single Chiropractic Adjustment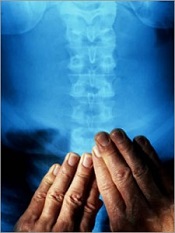 Objective: The responses of ten subjects to a single chiropractic adjustment are described in terms of structured divergent thinking tasks and post-adjustment interview of the subjects.
Clinical Features: The subjects were respondents to a call for subjects. They ranged from 10 years to 62 years of age. Nine of the subjects were currently involved in a real-world task involving some form of creative thinking. Seven of the subjects were also experiencing some form of musculoskeletal pain at the time of the study. Subjects 1, 2 and 7 reported stress or stress-related symptoms at the time of the study.
Interventions and Outcomes: Two versions of the alternate uses test were administered before and one version after a chiropractic adjustment. This test is an established outcome measure related to divergent thinking, which is a component of creativity. Each subject was also interviewed two to eight days after the adjustment, to ascertain their own impressions of any changes they experienced in the realm of creative thinking. The chiropractic adjustments were performed according to Diversified and Applied Kinesiology protocols. Six of the ten subjects experienced a post-adjustment improvement in their performance on the alternate uses test. Interview responses indicated new directions in a real-world creative task for seven of the subjects, and renewed energy towards a creative project already planned for six subjects. None of the subjects gave any indication on interview that their creativity had suffered in any way.
Conclusions: Taken as a whole, the results suggest short-term enhancement of creative thinking following a chiropractic adjustment. Due to the small size of the study, these conclusions must be considered preliminary, pending verification by future studies.

Our free monthly e-newsletter is designed to be used as a resource for our patients in discovering and empowering them to make the best choices for their health and wellbeing.


---
Other Articles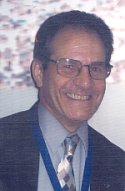 About Our Practice
My office offers individualized care for my patients. I am devoted to providing each patient with excellent chiropractic care with a personal touch. I specialize in making HOUSE CALLS. I make HOUSE CALLS in Morris, Sussex, Warren, Passaic, Essex, Bergen, Hudson and Union and Counties at present. I am licensed in the State of New Jersey and the State of Florida. Since 1969 I have been involved in managing my practice and also managing the practices of friends of mine in the States of Florida and New Jersey. I have experience in managing an office that is a straight chiropractic office seeing up to 300 patients per day to managing an office that performs numerous therapies to managing an office that had 3 medical doctors with a staff of 10 people working for me. Through my experience I know I can pick the proper therapy that I believe a patient may need rather than using the same treatment on everyone. I was fortunite to be able to attend the First Independent Presidents Chiropractic Congress in Washington, D.C.. I am Past Secretary, President and Executive Director of Beta Omega Chi Chiropractic Fraternity; Past Secretary of the Alumni Association of New York Chiropractic College and member of the Board Of Directors; Past Coordinator of Student Activities of New York Chiropractic College; Past Treasurer, Secretary ,Vice President and President of the Northern Counties Chiropractic Society; Past Coordinator for Council on Scoliosis Screening for Morris, Sussex, Warren & Hunterdon Counties; Past member of the Public Relations Team of the New Jersey Chiropractic Society and was on the Legislative Team of the New Jersey Chiropractic Society which made it possible for Chiropractors to be included in Blue Cross Blue Shield in New Jersey. Since I graduated from Columbia Institute of Chiropractic I have taken,yearly, post graduated courses from New York Chiropractic College, Los Angeles College of Chiropractic, Parker Chiropractic College, Life Chiropractic College, New Jersey Chiropractic Society and the Florida Chiropractic Association. Shortly I will also be associated with a practice in Florida and in Bergen County, New Jersey.