Sciatica and Chiropractic Care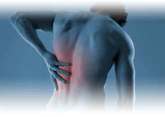 Many people suffer from a common complaint termed Sciatica which refers to the unpleasant sensation that can radiate from the lower back and buttock region, down the leg. Extreme cases may radiate as far down the leg as the toes. These symptoms develop along the sciatic nerve, which happens to be the largest nerve in the body. It originates from the spinal nerves of L4 through S3, coursing through the pelvis and buttocks and down the length of both the left leg and the right leg. Each sufferer has a unique manifestation, which may include pain (mild to excruciating), muscle weakness, numbness, tingling or pins-and-needles, the extent of each varies widely, but all share the hallmark pathway along the sciatic nerve. The duration of the symptoms can last a few days or become a chronic issue. Typically sciatica affects only one lower extremity at a time which a skilled chiropractor can help alleviate.
An irritation of the sciatic nerve triggering a bout of sciatica can manifest in many ways.
- A herniated disk (a condition when the gel of the disk seeps out) in the lower back can place pressure on the area beginning a sciatica episode.
- An individual with lumbar spinal stenosis, or a narrowing of the spine, can find stress placed on the sciatic nerve as well.
- There is also a condition called spondylolisthesis known as a displacement of the spinal vertebra in which one slips over another and pinches the nerve.
- Piriformis syndrome is a spasming or tightness of the piriform is muscle that results in irritation of the sciatic nerve.
- Rarely, one may develop a spinal or sciatic nerve tumor, incur a direct sciatic nerve injury, or have a back trauma such as a car accident.
Chiropractic care is a safe alternative form of treatment to standard therapy, and studies have shown this line of treatment to be very effective. For the treatment of sciatica, a doctor of chiropractic will be able to provide the spinal manipulations necessary to best relieve the problem. Chiropractic care is based on improving the function and spinal mobility. This process works synergistically in an effort to decrease the pain from the sciatic nerve irritation, and prevent future incidents. A chiropractor can manage the acute symptoms associated with sciatica, and give preventative or maintenance spinal manipulations to decrease the chance of a future sciatic occurrence. Therefore, if you are experiencing any of these symptoms it is best to get an evaluation and proper diagnosis from a chiropractic physician.

Our free monthly e-newsletter is designed to be used as a resource for our patients in discovering and empowering them to make the best choices for their health and wellbeing.


---
Other Articles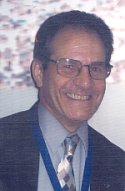 About Our Practice
My office offers individualized care for my patients. I am devoted to providing each patient with excellent chiropractic care with a personal touch. I specialize in making HOUSE CALLS. I make HOUSE CALLS in Morris, Sussex, Warren, Passaic, Essex, Bergen, Hudson and Union and Counties at present. I am licensed in the State of New Jersey and the State of Florida. Since 1969 I have been involved in managing my practice and also managing the practices of friends of mine in the States of Florida and New Jersey. I have experience in managing an office that is a straight chiropractic office seeing up to 300 patients per day to managing an office that performs numerous therapies to managing an office that had 3 medical doctors with a staff of 10 people working for me. Through my experience I know I can pick the proper therapy that I believe a patient may need rather than using the same treatment on everyone. I was fortunite to be able to attend the First Independent Presidents Chiropractic Congress in Washington, D.C.. I am Past Secretary, President and Executive Director of Beta Omega Chi Chiropractic Fraternity; Past Secretary of the Alumni Association of New York Chiropractic College and member of the Board Of Directors; Past Coordinator of Student Activities of New York Chiropractic College; Past Treasurer, Secretary ,Vice President and President of the Northern Counties Chiropractic Society; Past Coordinator for Council on Scoliosis Screening for Morris, Sussex, Warren & Hunterdon Counties; Past member of the Public Relations Team of the New Jersey Chiropractic Society and was on the Legislative Team of the New Jersey Chiropractic Society which made it possible for Chiropractors to be included in Blue Cross Blue Shield in New Jersey. Since I graduated from Columbia Institute of Chiropractic I have taken,yearly, post graduated courses from New York Chiropractic College, Los Angeles College of Chiropractic, Parker Chiropractic College, Life Chiropractic College, New Jersey Chiropractic Society and the Florida Chiropractic Association. Shortly I will also be associated with a practice in Florida and in Bergen County, New Jersey.