5 Steps to Optimal Health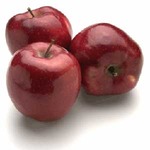 The first step a program is Healthy Nutrition and there are ten basic rules:
1. Never skip a meal again (keep the calorie burning furnace burning)
2. Eat real, unprocessed foods (if man made it do not eat it)
3. Eat balanced meals (protein, fat, and carbs in every meal)
4. Choose a protein as the main nutrient in your meal
5. Add some healthy fats (avocado, nuts, seeds, cold water fish, and olive oil)
6. Add real carbohydrates (whole grains)
7. Add non-starchy vegetables (green and brightly coloured)
8. Eat snacks (keep the calorie burning furnace burning)
9. Eat solid food (fiber)
10.Drink enough water(body weight x .7 = no. of ounces to drink)
The second step of the program is Stress Management:
1. Make downtime a daily practice (you are important)
2. Put your life in perspective (don't sweat the small stuff)
3. Keep track of stress signals (heart rate increase, blood pressure, anxiety, yelling)
4. Get enough sleep (6-8hours)
Third, avoid all toxic chemicals including:
1. Nicotine
2. Alcohol
3. Refined sugar
4. Artificial sweeteners
5. Illegal drugs
6. MSG, additives & preservatives
7. Fake fats and fat blockers
8. Caffeine
9. Certain prescription drugs

Our free monthly e-newsletter is designed to be used as a resource for our patients in discovering and empowering them to make the best choices for their health and wellbeing.


---
Other Articles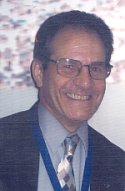 About Our Practice
My office offers individualized care for my patients. I am devoted to providing each patient with excellent chiropractic care with a personal touch. I specialize in making HOUSE CALLS. I make HOUSE CALLS in Morris, Sussex, Warren, Passaic, Essex, Bergen, Hudson and Union and Counties at present. I am licensed in the State of New Jersey and the State of Florida. Since 1969 I have been involved in managing my practice and also managing the practices of friends of mine in the States of Florida and New Jersey. I have experience in managing an office that is a straight chiropractic office seeing up to 300 patients per day to managing an office that performs numerous therapies to managing an office that had 3 medical doctors with a staff of 10 people working for me. Through my experience I know I can pick the proper therapy that I believe a patient may need rather than using the same treatment on everyone. I was fortunite to be able to attend the First Independent Presidents Chiropractic Congress in Washington, D.C.. I am Past Secretary, President and Executive Director of Beta Omega Chi Chiropractic Fraternity; Past Secretary of the Alumni Association of New York Chiropractic College and member of the Board Of Directors; Past Coordinator of Student Activities of New York Chiropractic College; Past Treasurer, Secretary ,Vice President and President of the Northern Counties Chiropractic Society; Past Coordinator for Council on Scoliosis Screening for Morris, Sussex, Warren & Hunterdon Counties; Past member of the Public Relations Team of the New Jersey Chiropractic Society and was on the Legislative Team of the New Jersey Chiropractic Society which made it possible for Chiropractors to be included in Blue Cross Blue Shield in New Jersey. Since I graduated from Columbia Institute of Chiropractic I have taken,yearly, post graduated courses from New York Chiropractic College, Los Angeles College of Chiropractic, Parker Chiropractic College, Life Chiropractic College, New Jersey Chiropractic Society and the Florida Chiropractic Association. Shortly I will also be associated with a practice in Florida and in Bergen County, New Jersey.