Avoid these leftovers lurking in your fridge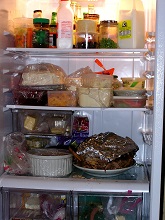 Experts warned that eating leftover rice may yield to food poisoning. Cooking rice does not always destroy all the pathogens residing on it. There is also a higher risk of food poisoning when rice is left at room temperature.

Dr. Bejamin Chapman, North Carolina State University's resident Food Safety Specialist, said in an interview that a pathogen is prevalent in dried rice, most likely as spores. This pathogen is known as Bacillus cereus. It is commonly found in soil and food. However, some pathogenic strains are known to cause harm to humans and may cause food-borne diseases.

According to Dr. Chapman, these spores can survive even when cooked. If the rice is stored at room temperature after cooking, the spores can grow and propagate. Food poisoning happens because these bacterial spores survive. It is probably that cooked rice is a great breeding place for the spores, as it has water and nutrients.

As soon as these spores germinate, they release toxins which include those resistant to heat. Although it is not clear how many infection incidents of Bacillus cereus there are, a report suggest that it constitutes to two percent of food-borne diseases.

A study published in Epidemiology and Infection stated that boiled rice must be kept hot (more than 63 degrees Celsius) or cooled immediately, and be placed in a refrigerator within two hours from cooking. Fried or boiled rice must not be kept under warm conditions, specifically in the range of 15-50 degrees Celsius. This temperature is ideal for the bacteria to multiply.

Meanwhile, Dr. Donald Shaffner, Rutger University's food scientist, warned that there are restaurants that cook a big batch of rice then keep it at room temperature all day. It will then be consumed or served as needed. This may lead to outbreaks such as food poisoning.The best way to fend off this kind of food poisoning is to refrigerate rice leftovers two hours after cooking.

However, it is not always the case, as sushi rice can be stored at room temperature without the chance of food poisoning. Sushi rice has vinegar, which gives it its acidic property not ideal for bacterial growth.
Foods you must not reheat
While on the subject of leftovers, here is the list of the foods you must not reheat. These foods cause food poisoning, especially if they were incorrectly stored.
Potatoes - Potatoes must be immediately refrigerated. If they are left to cool down at room temperature, a bacteria known as Clostridium botulinum may develop. It can leadvto botulism; a rare disease that could lead to paralysis.
Mushrooms - Mushrooms must be consumed at least 24 hours after they are prepared. Mushrooms are rich in proteins, but proteins quickly deteriorate as soon as you slice the mushroom. It is safe to eat mushrooms if they are reheated at a high temperature.
Eggs - Eggs may be reheated, but it must be done properly. When reheating, eggs should reach an internal temperature of 74 degrees Celsius to ensure they are safe for consumption. It is wise to skip reheating eggs in the microwave if you do not have a food thermometer.
Chicken - Reheating chicken might lead to digestive problems. The protein composition of the meat may be altered during reheating.
Spinach, celery, and beets - Spinach, celery, and beets contain high levels of nitrates that can be carcinogenic when reheated. This happens when these foods are heated, stored, then reheated.
Other considerations
- If you think the food is not cooked properly, do not reheat it. Instead, cook it again.
- Always check if the microwave is working perfectly.
- Stir the food in the microwave to facilitate even temperature in every part.
- To ensure an even, thorough reheating, make sure to cut foods into smaller portions.
Sources:

Our free monthly e-newsletter is designed to be used as a resource for our patients in discovering and empowering them to make the best choices for their health and wellbeing.


---
Other Articles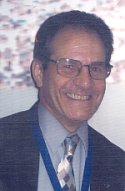 About Our Practice
My office offers individualized care for my patients. I am devoted to providing each patient with excellent chiropractic care with a personal touch. I specialize in making HOUSE CALLS. I make HOUSE CALLS in Morris, Sussex, Warren, Passaic, Essex, Bergen, Hudson and Union and Counties at present. I am licensed in the State of New Jersey and the State of Florida. Since 1969 I have been involved in managing my practice and also managing the practices of friends of mine in the States of Florida and New Jersey. I have experience in managing an office that is a straight chiropractic office seeing up to 300 patients per day to managing an office that performs numerous therapies to managing an office that had 3 medical doctors with a staff of 10 people working for me. Through my experience I know I can pick the proper therapy that I believe a patient may need rather than using the same treatment on everyone. I was fortunite to be able to attend the First Independent Presidents Chiropractic Congress in Washington, D.C.. I am Past Secretary, President and Executive Director of Beta Omega Chi Chiropractic Fraternity; Past Secretary of the Alumni Association of New York Chiropractic College and member of the Board Of Directors; Past Coordinator of Student Activities of New York Chiropractic College; Past Treasurer, Secretary ,Vice President and President of the Northern Counties Chiropractic Society; Past Coordinator for Council on Scoliosis Screening for Morris, Sussex, Warren & Hunterdon Counties; Past member of the Public Relations Team of the New Jersey Chiropractic Society and was on the Legislative Team of the New Jersey Chiropractic Society which made it possible for Chiropractors to be included in Blue Cross Blue Shield in New Jersey. Since I graduated from Columbia Institute of Chiropractic I have taken,yearly, post graduated courses from New York Chiropractic College, Los Angeles College of Chiropractic, Parker Chiropractic College, Life Chiropractic College, New Jersey Chiropractic Society and the Florida Chiropractic Association. Shortly I will also be associated with a practice in Florida and in Bergen County, New Jersey.