Sciatica and Chiropractic Care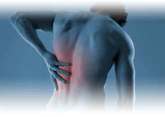 Many people suffer from a common complaint termed Sciatica which refers to the unpleasant sensation that can radiate from the lower back and buttock region, down the leg. Extreme cases may radiate as far down the leg as the toes. These symptoms develop along the sciatic nerve, which happens to be the largest nerve in the body. It originates from the spinal nerves of L4 through S3, coursing through the pelvis and buttocks and down the length of both the left leg and the right leg. Each sufferer has a unique manifestation, which may include pain (mild to excruciating), muscle weakness, numbness, tingling or pins-and-needles, the extent of each varies widely, but all share the hallmark pathway along the sciatic nerve. The duration of the symptoms can last a few days or become a chronic issue. Typically sciatica affects only one lower extremity at a time which a skilled chiropractor can help alleviate.
An irritation of the sciatic nerve triggering a bout of sciatica can manifest in many ways.
- A herniated disk (a condition when the gel of the disk seeps out) in the lower back can place pressure on the area beginning a sciatica episode.
- An individual with lumbar spinal stenosis, or a narrowing of the spine, can find stress placed on the sciatic nerve as well.
- There is also a condition called spondylolisthesis known as a displacement of the spinal vertebra in which one slips over another and pinches the nerve.
- Piriformis syndrome is a spasming or tightness of the piriform is muscle that results in irritation of the sciatic nerve.
- Rarely, one may develop a spinal or sciatic nerve tumor, incur a direct sciatic nerve injury, or have a back trauma such as a car accident.
Chiropractic care is a safe alternative form of treatment to standard therapy, and studies have shown this line of treatment to be very effective. For the treatment of sciatica, a doctor of chiropractic will be able to provide the spinal manipulations necessary to best relieve the problem. Chiropractic care is based on improving the function and spinal mobility. This process works synergistically in an effort to decrease the pain from the sciatic nerve irritation, and prevent future incidents. A chiropractor can manage the acute symptoms associated with sciatica, and give preventative or maintenance spinal manipulations to decrease the chance of a future sciatic occurrence. Therefore, if you are experiencing any of these symptoms it is best to get an evaluation and proper diagnosis from a chiropractic physician.

Welcome! We hope you will benefit from our newsletter information. Please let us know if there is any topic you would like to have information on for our future newsletters.


---
Other Articles
To add/correct an email, click on newsletter sign-up @ doctorwerner.com. To cancel newsletter, please click on "Unsubscribe" at the bottom of this page.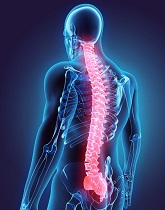 About Our Practice
Dr. Werner has been in practice in Houston for 30 years treating professional Olympic, college, and school athletes; various dance companies including Houston Ballet, and touring theatre and musical groups. He cares for all family members from pregnancy through grandparenting. Convenient location and availability will fit into the busiest schedules. Dr. Werner treats all acute and chronic conditions with chiropractic manipulation, spinal decompression, massage therapy, rehabilitation, acupuncture, and various physical medicine modalities. His many post graduate certifications allow him to create a unique treatment program customized to the individual's needs. Dr. Werner specializes in treating sports, spinal, musculo-skeletal (soft tissue) injuries, auto and work accidents, with an emphasis and specialization in frozen shoulder. Dr. Werner is committed to his community through various civic and professional activities. He is a Diplomate, National Board of Chiropractic Examiners as well as a member of the American Chiropractic Association, Texas Chiropractic Association, Texas Chiropractic College Alumni Association, the ACA Council on Radiology, and the Foundation of Chiropractic Research and Education. Dr. Werner has dedicated his career to educating people about good health and wellness through philanthropic activities with the Easter Seals as well as being a featured speaker and guest lecturer for many corporations, schools, health centers, and clubs.