Chiropractic Has Major Positive Effect on Headache Pain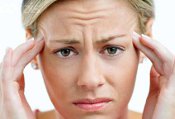 A study compared 53 subjects who had cervicogenic (neck related) headaches in accordance with the standards of the International Headache Society.
The group was split in two. Approximately half of the group received chiropractic manipulation; the other half received low-level laser and deep friction massage. The care was given in six sessions over three weeks.
Significant improvement occurred in both halves, especially in those receiving chiropractic treatment.
Those receiving chiropractic manipulation for their headaches:
? decreased their medication use by 36%
? decreased their headache hours by 69%
? decreased their headache intensity by 36%
The results of the study may not be good news to makers of over-the-counter pain medication, but is good news for those wanting to relieve headache pain without drugs; and by addressing the cause of the pain, rather than just treating symptoms.
SOURCE: The Journal of Manipulative and Physiological Therapeutics 1997, as reported in Dynamic Chiropractic, October

.


---
Announcement
Happy belated 4th of July to all who celebrated our country's independence, and happy and healthy birthday greetings to all of the special people who were born in July. The feedback has been positive so far for those who have already visited our new office. We will be planning an open house in the near future, but please don't wait until then to stop by and see us! I am just now starting to schedule a few educational events in the office. The first will take place on July 19th Thursday eve at 6 pm when I will be presenting a hand analysis workshop. We will be printing attendee's hands and then discussing the meaning of the different lines and formations in the hand prints that we make. It is a fun and informative couple of hours to learn more about what your unique design, that is neurologically mapped out in your hands and fingerprints, says about you. Cost is $20.00/person. Limit 18 people. Please call 650-342-3452 to RSVP no later than Monday, 7/16 to hold your space. Specials for July: Office service special this month is $10.00 off the cost of your first massage if you are new massage client to the office. Office product special this month is when you buy two Biopharma Nano products you will receive 10% off of the total retail value of the two products., a savings of up to $10.00. The Biopharma Nano products provide you with the best natural and organic ingredients to create healthy nutritional shakes to drink and nourish your body. Yours in health, Dr. Carmona, and Jami too

Other Articles
.

About Our Practice
Welcome! My mission is to provide you with the highest quality chiropractic care in order to obtain and maintain optimum health and well being. My practice is not only a healing institute, but a learning institute as well. You'll find many health and wellness related resources available in my office as well as on our web page. I offer multiple alternative, well researched, treatment methods for your most challenging needs, as well as for more routine preventative care, in a safe, friendly and comfortable environment. I look forward meeting you! Marilyn I Carmona, D.C.