Chiropractic Coverage Up by 17% in Health Care Insurance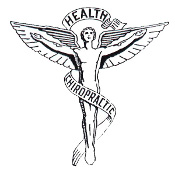 Fox News and Reuters December 14th, 1999, reported that US employers were sweetening their health benefit packages in order to keep workers happy in this tight labor market. One of the things that have been added was chiropractic coverage. In 1999, coverage for chiropractic was offered by 78% of employer health plans. This represents a jump of 17% in that year alone. The study was conducted by a New York based consulting firm, William M. Mercer Inc..
 
 

Our free monthly e-newsletter is designed to be used as a resource for our patients in discovering and empowering them to make the best choices for their health and wellbeing.


---
Other Articles

About Our Practice
Our office strives to provide quality care based on individual needs. Dr. Theodore knows that everyone is different. He will take the time to determine your problem and design an individual plan that can restore your health and well being.We know that you are busy and that you probably don't have a lot of extra time in your day. We offer day, evening and weekend hours and a NO wait policy.We want you to know, Potomac Valley Chiropratic is a family centered practice. Dr. Theodore has years of experience adjusting children as well as adults. He also specializes in sports injuries and enhancing athletic performance through chiropratic care.We gladly accept most insurances, personal injury, workers compensation and auto accident cases.